Picturing blood pressure with computer vision
S. Himmelstein | December 20, 2022
The inflatable cuff conventionally applied to measure blood pressure may soon be replaced with a more advanced technology. A non-contact system incorporating digital camera and computer vision systems has been demonstrated by researchers from Middle Technical University (Iraq) and University of South Australia to accurately measure systolic and diastolic pressure.
The contactless system films the patient from a distance of approximately 50 cm for 10 seconds and extracts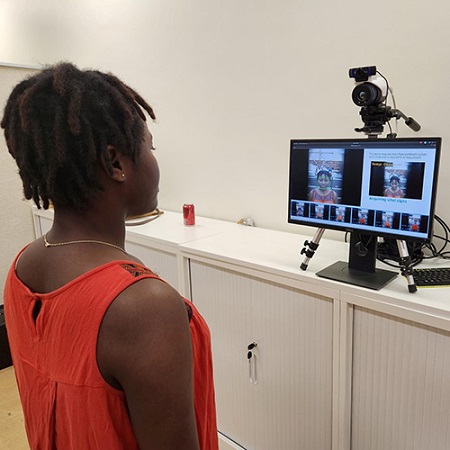 A camera and artificial intelligence can be used to extract cardiac signals from a person's forehead. Source: University of South Australia cardiac signals from two regions in the forehead, using artificial intelligence algorithms. Tests with 25 volunteers showed that this approach is about 90% as accurate as traditional pressure cuff measurements.
"The health sector needs a system that can accurately measure blood pressure and assess cardiovascular risks when physical contact with patients is unsafe or difficult, such as during the recent COVID outbreak. If we can perfect this technique, it will help manage one of the most serious health challenges facing the world today," explained the researchers.
The study conducted with the contactless imaging system based on video plethysmography is published in the journal Inventions.