Robots help consumers shop
Marie Donlon | November 26, 2022
AutoStore, a cube-based warehouse automation company, has announced the launch of its new public-facing system that lets consumers pick up online purchases with help from robots.
Called the PickUp Port, the technology lets consumers shop online and then retrieve their order directly from the AutoStore System with robots picking, organizing and storing items.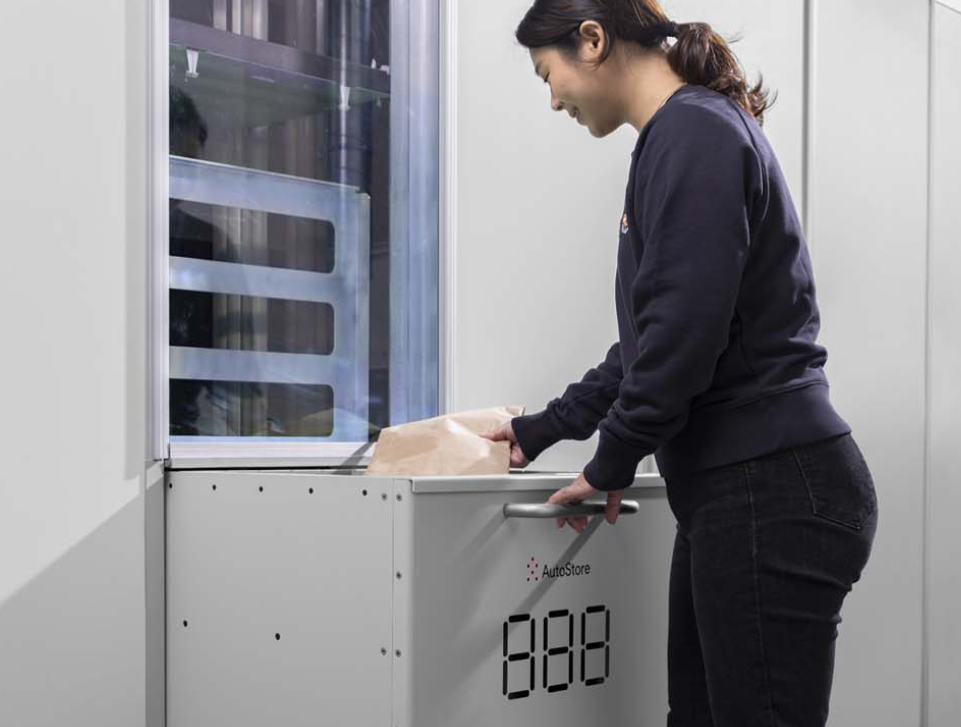 Source: AutoStore
According to developers, once a retail customer submits an order and selects in-store pickup, a controller function directs the AutoStore robot to pick the appropriate bins containing the products. Then, the warehouse operator combines the order and stores it in the AutoStore System. Once the customer arrives at the store, a robot transports the appropriate bin to the PickUp Port.
Equipped with a warning label, safety bar, damper and stoppers, the PickUp Port is safe and easy to use. Further, it is locked and an LED lamp signals once it is ready to be opened.
For more information on PickUp Port, watch the accompanying video that appears courtesy of AutoStore.