Breakfast food proves to be efficient filtration material
Marie Donlon | November 21, 2022
A team of researchers from Princeton University is using an aerogel composed of egg whites to remove salt and microplastics from seawater.
To create the aerogel, egg whites, which are pure protein, are freeze dried and then heated to 900° C in an environment without oxygen. This reportedly forms a structure of graphene sheets and interconnected strands of carbon fibers.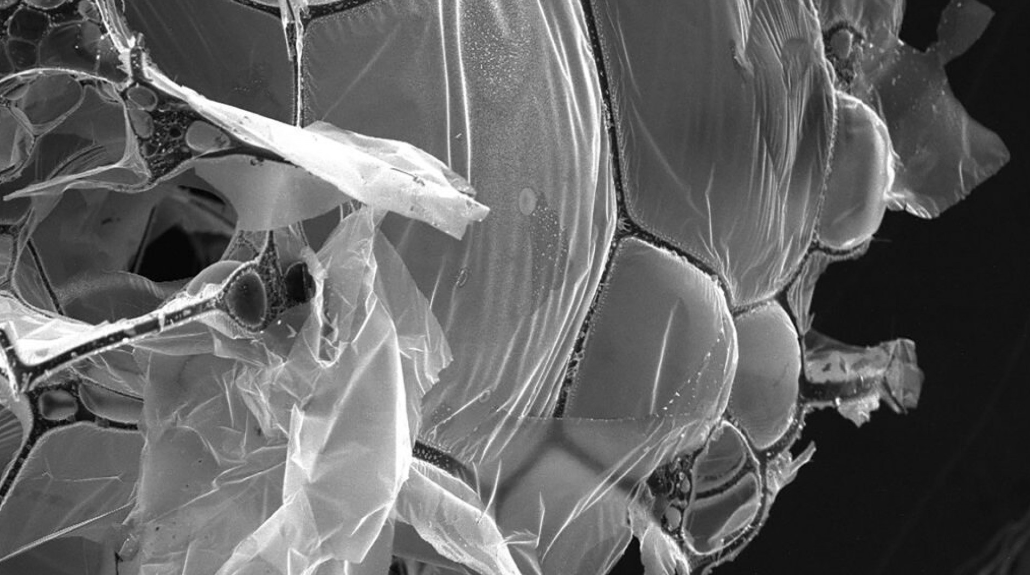 The structure of the aerogel is formed by graphene sheets stretched across carbon fiber networks. Source: Shaharyar Wani
The end result, according to the researchers, is a material that removes salt with 98% efficiency and microplastics with 99% efficiency from seawater.
Researchers reported that the egg whites even worked in various forms including fried and whipped.
In addition to filtration use cases, the researchers suggest that egg whites could also be used in energy storage and sound and thermal insulation applications.
The article detailing the team's findings, Egg protein derived ultralightweight hybrid monolithic aerogel for water purification, appears in the journal Materials Today.