HPP model from Quintus boasts industry's largest diameter vessel
Engineering360 News Desk | October 18, 2022
Quintus Technologies has launched its new High Pressure Processing (HPP) system to help medium to large-scale food, beverage and pet food manufacturers achieve their production needs. The new QIF 400L HPP system can maximize loading capacity and productivity within a small footprint.
The QIF 400L features a capacity of 4,000 to 7,000 lb per hour with one of the largest bowl diameters in the industry, according to Quintus, at 18.5 inches. The system also features 700 sq ft of built-in footprint and fewer moving parts than other HPP systems to reduce wear and tear and allow for ease of installation.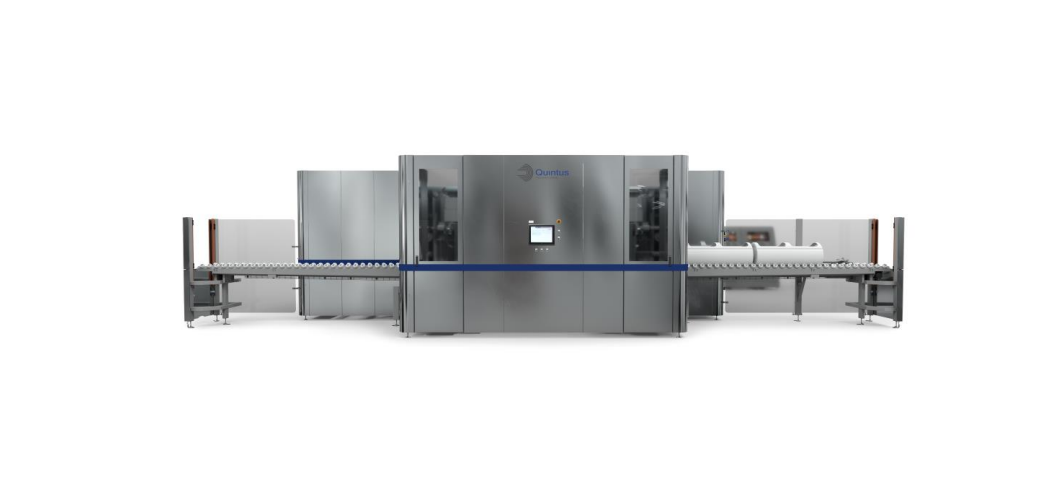 Source: Quintus Technologies
"With an 18.5-inch. diameter bowl, the QIF 400L represents a potential capacity increase of approximately 25% for each load over 15 inches. This significant increase provides greater flexibility to accommodate bulk or bulk packages, and is especially essential for manufacturers who distribute through wholesale or wholesale channels. This in turn reduces labor costs, packaging costs and production cost per kilogram, pound or liter."
The QIF 400L also features algorithm-based software that monitors system conditions, thereby reducing the risk of unplanned downtime.
Quintus' new equipment reportedly builds on its HPP family, expanding the line to two systems, and following the 2021 launch of the QIF 150L, which is ​​ideal for entry-level to mid-size production. The QIF HPP system also features frequency control drive drivers, cloud-based management software and access to maintenance and inspection components. These smart features also help conserve energy consumption.