Recycled PPE strengthens structural concrete
Marie Donlon | August 25, 2022
A team of engineers from the Royal Melbourne Institute of Technology (RMIT) in Australia has developed a technique for using personal protective equipment (PPE) to strengthen concrete, thereby reducing the accumulation of such waste, which increased dramatically during the COVID-19 pandemic.
The team focused specifically on three types of PPE: isolation gowns, rubber gloves and face masks, all of which were incorporated as a reinforcement material in structural concrete.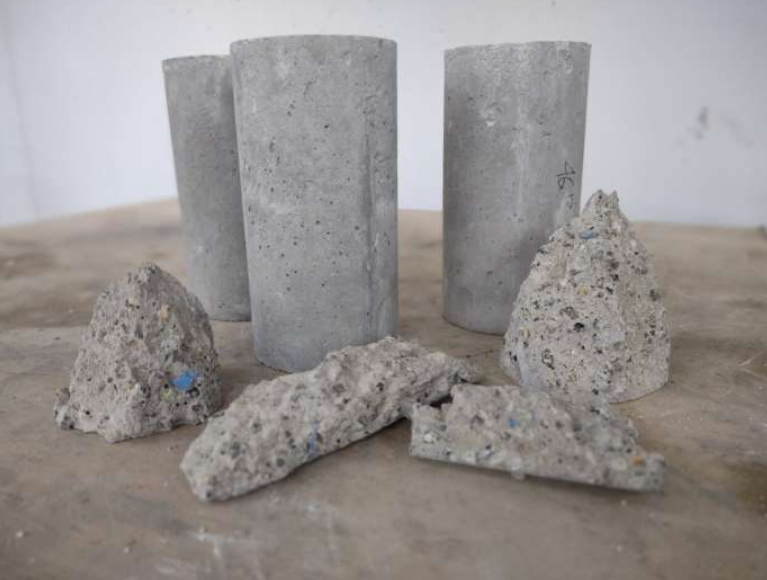 Source: RMIT University
The engineers found that:
rubber gloves increased the compressive strength of concrete by roughly 22%
isolation gowns increased the concrete's resistance to bending stress by roughly 21%, compressive strength by 15% and elasticity by 12%
face masks increased the concrete's compressive strength by roughly 17%
"While our research is in the early stages, these promising initial findings are an important step towards the development of effective recycling systems to keep disposable PPE waste out of landfill," the researcher explained.
The findings are detailed in the article, A sustainable approach on the utilisation of COVID-19 plastic based isolation gowns in structural concrete, which appears in the journal Case Studies in Construction Materials.