Watch how the VelociWrapper attacks cable installation
S. Himmelstein | June 10, 2022
Bring renewable energy project construction out of the Jurassic with the VelociWrapper, a cable-wrapping machine that significantly increases speed, bolsters efficiency and reduces costs for wind and solar farm installations. Utah-based developer VelociWrapper Company has been awarded a patent by the U.S. Patent and Trademark Office for its flagship product.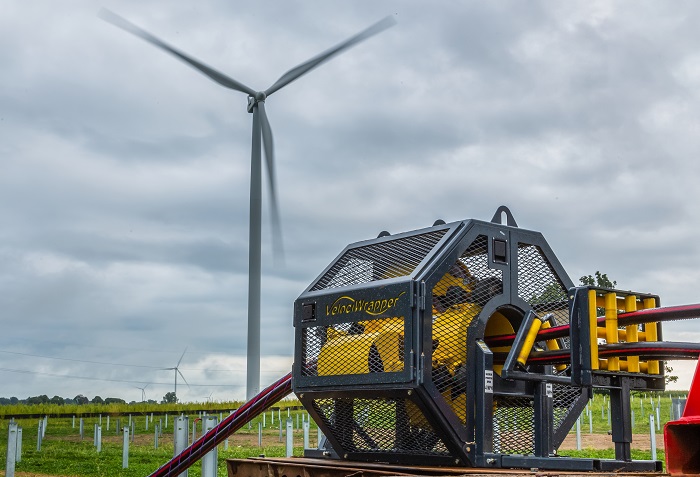 Source: VelociWrapper Company
The self-propelled VelociWrapper requires no motorized power to run, as it harnesses the energy of pulling cable through the machine to rotate a carriage holding the twine supply, tensioners and rollers that in turn spiral-wrap the cable with three strands of twine, making a consistent bundle that stays tight and uniform even after handling. Once the cables are laid in the ground using the triplexing machine system, it increases efficiency in the transfer of energy through to its destination by up to 8%, which also reduces heat and extends the life of the cable.