Silver-based coating may protect implants from bacteria
Marie Donlon | May 20, 2022
A research team from Canada's University of British Columbia has developed a long-acting silver ion-releasing coating that reportedly prevents the formation of bacteria on implants, and thus the risk for dangerous infections.
The so-called silver-based film-forming antibacterial engineered ("SAFE") coating features silver nitrate, dopamine and two hydrophilic polymers — a recipe that, according to the researchers, resulted in stable, silver-containing assemblies that gradually release silver ions.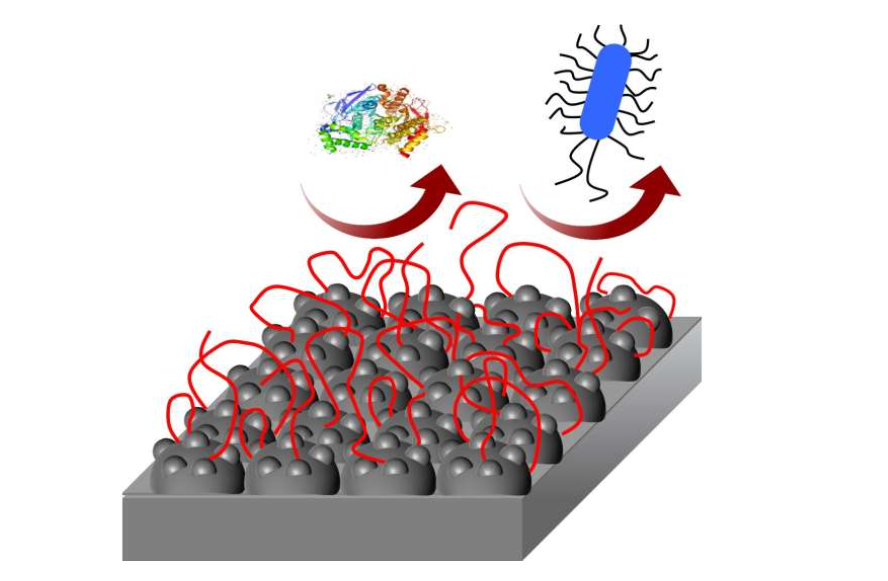 A new type of silver coating (illustrated above) could prevent bacteria from adhering to medical devices. Source: Hossein Yazdani-Ahmadabadi
This gradual release of silver ions reportedly overcomes the obstacle presented by other silver-based coatings wherein silver is toxic to human cells. However, slowly released, the silver ions proved effective against bacteria in experiments with implants in lab rats.
In the lab, titanium implants were coated with the SAFE coating and implanted in rats along with untreated implants. After several weeks, the researchers found that fewer bacteria formed on the surface of the coated implants than on the untreated implants.
The researchers suggested that the coating could potentially be used on various medical devices and implants to prevent bacterial infection.
The study, Durable Surfaces from Film-forming Silver Assemblies for Long-term Zero Bacterial Adhesion without Toxicity, appears in the journal ACS Central Science.