Giant humanoid robot cleans, maintains railway powerlines
Marie Donlon | May 06, 2022
The West Japan Rail Company, otherwise known as JR West, is employing a giant humanoid robot to clean and maintain railway power lines in Osaka, Japan.
The robot prototype — developed jointly by JR West, Man-Machine Synergy Effectors Inc. and Nippon Singal — is affixed to a crane truck that travels along the rail tracks. The robot is remotely controlled by an operator in the truck's cockpit, who monitors tasks via virtual reality (VR) goggles carrying a video feed from cameras fixed to the robot's top half.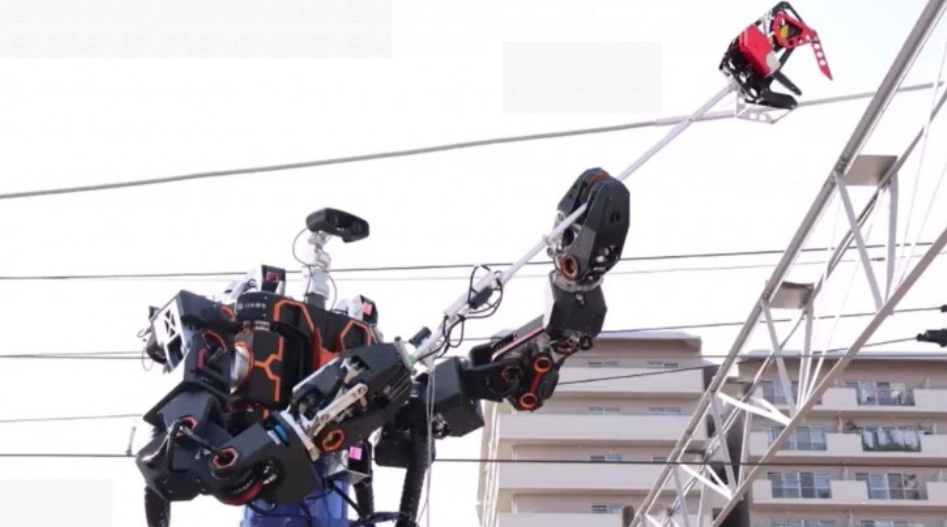 Source: JR West
According to the robot's makers, responsive controls in the cockpit enable the operator to sense weight, resistance and other sensations from the robot's arms, thereby enabling the completion of tasks such as cleaning power lines or performing maintenance tasks.
The humanoid robot, which is slated for completion and ready for service in 2024, is expected to reduce risks to human workers by performing dangerous tasks, and to alleviate labor shortages affecting virtually every sector across the globe.
For more information on the giant humanoid robot, watch the accompanying video that appears courtesy of JR West.