This UV air purifier is simple, serene and strong
Engineering360 News Desk | April 19, 2022
Heraeus Noblelight has advanced its proven ultraviolet (UV) air purification technology with the design of the Soluva Air F, an intelligent air flow system incorporating new materials and delivering efficient, quiet operation.
Designed for continuous operation, this UV air purifier is exceptionally quiet so it is barely noticeable in daily use. In contrast to comparable air cleaning devices, Soluva Air F works completely without chemicals, produces no ozone or other by-products, and operates without filters, eliminating the need for expensive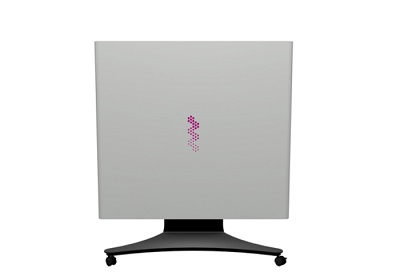 Source: Heraeus Noblelight regular filter changes.
The system uses UVC light to reliably and almost silently cleanse indoor air of viruses, bacteria and other pathogens. With its high air flow rate, it provides fast and reliable protection — with a tested virus reduction of 99.99%.
The portable and lightweight device rotates in all directions and is easy to mount on the wall, or place anywhere in the room with the mobile stand.
Soluva Air F is particularly suitable for operations centers and control rooms, and also in kindergartens and schools, cafés and restaurants, doctors' office waiting rooms, nursing homes, offices and retail stores.