Video: Transformer-like robot preparing for deliveries
Marie Donlon | March 30, 2022
A spinoff of ETH Zurich's Robotic Systems Lab, Swiss-Mile has developed a delivery robot that can transform from a quadruped to bipedal and back again in just seconds.
Featuring both legs and wheels, the delivery robot can travel up to almost 14 mph while carrying payloads up to 110 lbs, according to its developers.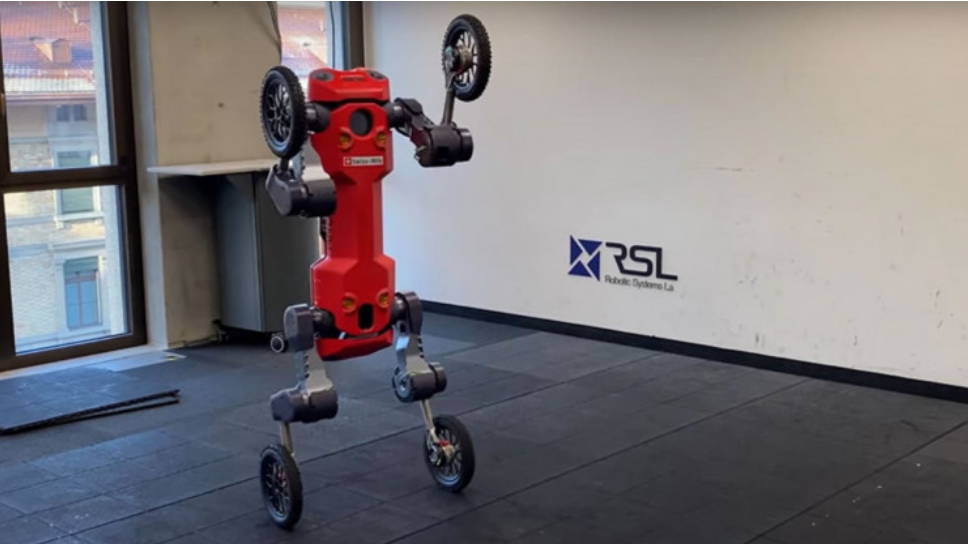 Source: Swiss-Mile
Standing on two legs, the robot can use its arms (or front legs) to handle packages and place them in the robot's cargo compartment. Likewise, the robot can carry cargo over longer distances and over challenging obstacles and terrains, such as steps and stairs. Swiss-Mile predicts that the robot will improve delivery times, decrease traffic and improve air quality.
Equipped with GPS, artificial intelligence (AI) control systems and lidar sensors, the Swiss-Mile delivery robot will be commercially available later this year.
For more information, watch the accompanying video that appears courtesy of ETH Zurich's Robotic Systems Lab.