More OCT hybrid cables for drag chain use
Engineering360 News Desk | March 29, 2022
Automation specialist LÜTZE has unveiled four new one-cable technology (OCT) combination supply lines for use in drag chains based on the Beckhoff standard. In addition to the previously available LÜTZE assemblies with a core cross-section of 1.0 mm2, three more are now available with 1.5 mm2, 2.5 mm2 and 4 mm2 for the types ZK4500 and the new ZK4800.
The LÜTZE OCT hybrid cables include motor supply, brake and digital feedback, and the company supplies the assembled cables including connectors from batch size one. Cable lengths of 1 m to 100 m can be implemented.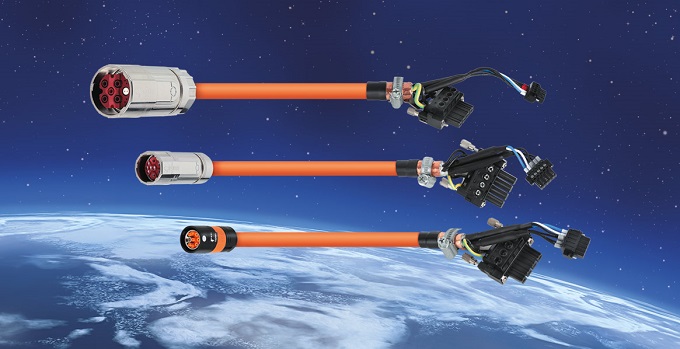 Source: LÜTZE
The assembled hybrid cables are suitable for servo drives in the industrial environment, such as in mechanical and plant engineering as well as for transport and conveyor technology. The halogen-free and RoHS-compliant LÜTZE OCT cables are manufactured with a polyurethane sheath and a special polyolefin core insulation, making them ideal for use in drag chains under harsh operating and climatic conditions: LÜTZE cables can withstand even extreme temperature fluctuations from -25° C to 80 °C and the use of aggressive coolants and lubricants. The cables also offer excellent alternating bending strength for long-term and fail-safe use in drag chains, and the braided shield offers a high level of active and passive electromagnetic compatibility interference immunity.