Checkpoint assesses recyclability of its product labels
Marie Donlon | March 22, 2022
Checkpoint Systems, a label manufacturer, has earned accreditation for what it claims are the first fully recyclable security labels.
Appearing on millions of products worldwide, Checkpoint's radio frequency (RF)-based Electronic Article Surveillance (EAS) labels are affixed to products of assorted material compositions. As such, when those product packages are recycled, the packaging labels end up in different garbage and recycling streams, according to the material composition of the product and not the label. Yet, the recyclability of labels has been previously undetermined, and could thereby be contaminating paper-based packaging recycling streams while still attached to packaging.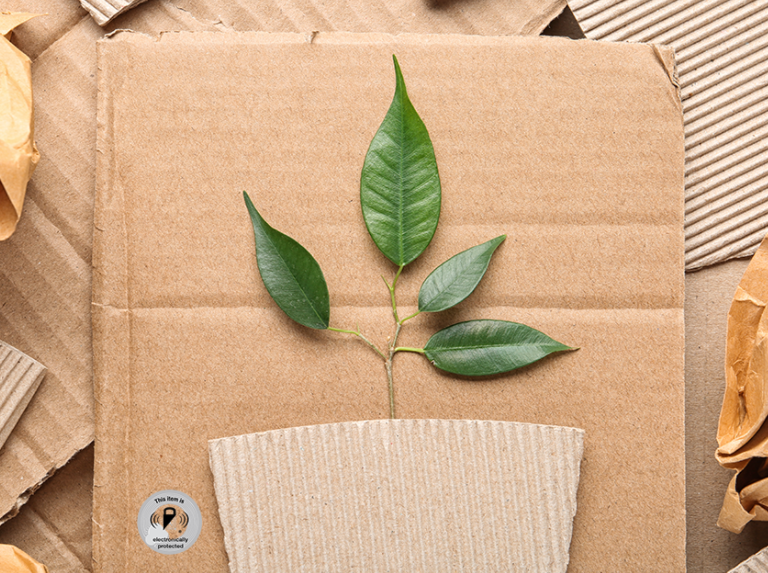 Source: Checkpoint Systems
To avoid this, Checkpoint, sought to check the recyclability of its labels via a series of technical tests conducted by PTS, a German research consultancy. Following technical tests of Checkpoint labels — including the 410 RF, 2928 RF and 4210 RF labels — PTS determined that Checkpoint's labels achieved an excellent overall recyclability rate of more than 94%. Consequently, Checkpoint reported that its line of security labels does not have to be separated from packaging when placed in household recycling bins.
Ivan Gosling, product manager RF Consumables, Checkpoint Systems, commented: "Security labels play an important role in helping retailers protect their profits, but it is vital they don't stop packaging from being recycled. If they do there was little point in brands making a positive switch in the first place. We are delighted to have achieved this accreditation from PTS that shows our labels can be recycled through the existing curbside collections. It means that brands and retailers can be assured they are not negatively affecting a country's recycling rate, while also knowing their customers can conveniently dispose of the entire pack, packaging material and label, in the same household recycling bin. Our labels passed all of PTS' stringent tests meaning they have little to no impact on the recyclability of a piece of carton board packaging."