Ava Robotics debuts its facilities security robot
Marie Donlon | February 01, 2022
Ava Robotics has launched a commercially available security robot that automates security tasks at facilities.
The Tyco Security Robot, which first made its debut as a concept robot in 2021 at the Global Security Exchange (GSX) Conference, has made its commercial debut at Intersec Dubai 2022, an international global emergency services, security and safety conference.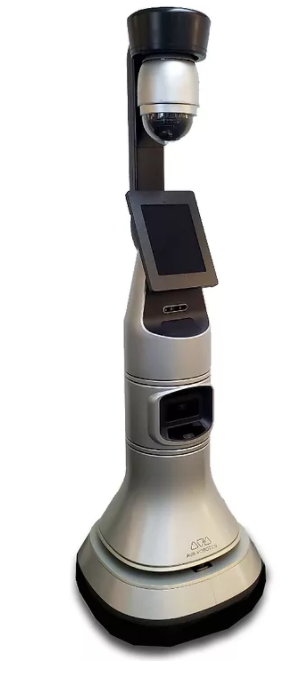 Source: Ava Robotics
According to its makers, the Tyco Security Robot offers facilities an intelligent, autonomous security technology solution. The security robot reportedly offers a facility a range of basic to sophisticated security operations including enhanced deterrence, high-quality evidence for investigations, people monitoring, incident prevention and security coverage.
The fully autonomous Tyco Security Robot features sensors, a touchscreen and two Tyco Illustra cameras.
Taking over repeated and monotonous security tasks allows security personnel to concentrate on higher value activities, according to Ava Robotics, thereby improving the security posture of an organization.