Researchers develop process for improving feather quality, performance
Marie Donlon | January 12, 2022
Researchers from the University of Nebraska-Lincoln are attempting to improve the quality of feather-derived fibers.
Hoping to use feathers — which are plentiful but contaminated with blood, feces and bacteria — as a resource for natural fibers, the goal is to enhance the quality of the waste product via crosslinking.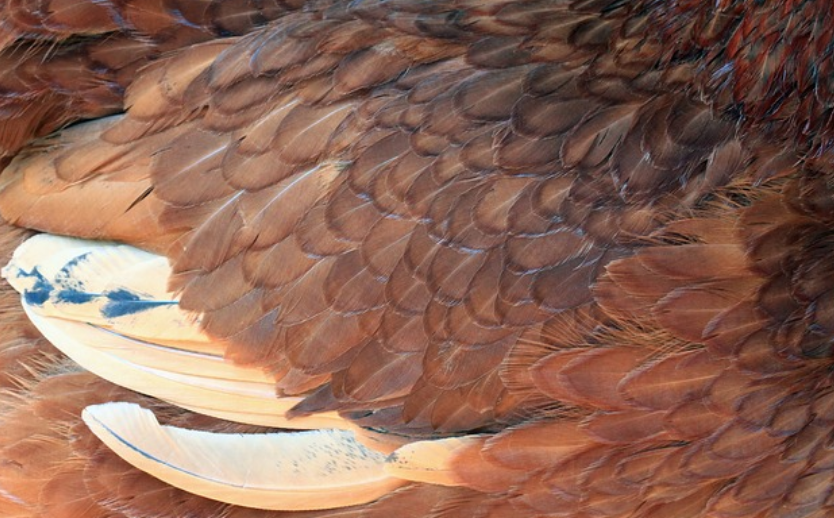 Crosslinking, a process of chemically bonding long protein chains, can reportedly improve the quality and performance of the fibers and fabrics. As such, the molecular structure and concentration of a crosslinking class known as saccharide aldehydes were modified, which resulted in keratin — the water resistant protein found in feathers — fibers stronger than those produced via crosslinking methods used with different cross-linkers.
According to the researchers, the crosslinked fibers demonstrated 90% of the strength of wool that had been immersed in water and 120% of the strength of dry wool. Likewise, the fibers retained their color and demonstrated the ability to absorb dyes better than fibers developed using other cross-linkers.
The study, Pilot-scale spinning and sucrose-tetra-aldehydes-crosslinking of feather-derived protein fibers with improved mechanical properties and water resistance, appears in the journal Sustainable Materials and Technologies.