A beer created entirely by AI
Marie Donlon | December 31, 2021
Computer science students at the University of Adelaide's Australian Institute for Machine Learning (AIML) have created a neural network capable of learning how to make beer.
Working in conjunction with Barossa Valley Brewing, the AIML students' neural network created an artificial intelligence (AI)-designed IPA dubbed Rodney AI²PA, in honor of Rodney Brooks, an Australian robotics pioneer and co-founder of iRobot, the maker of Roomba.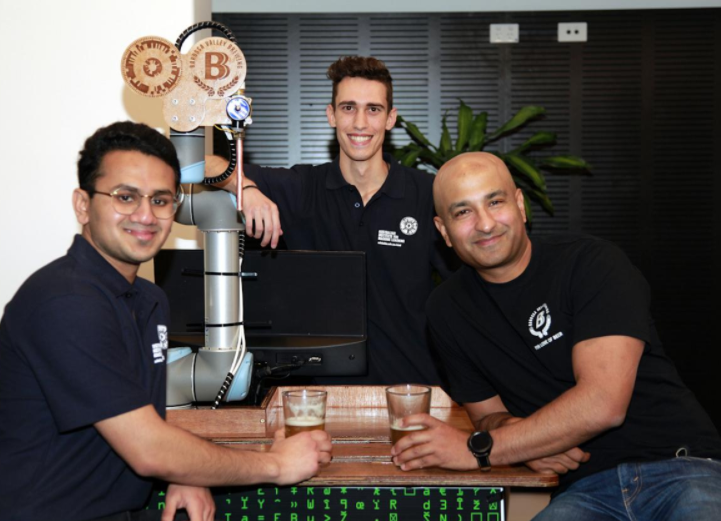 Australian Institute for Machine Learning interns from the University of Adelaide with Barossa Valley Brewing founder. Source: University of Adelaide
To accomplish this, the AIML team built a dataset from over 260,000 existing craft beer recipes available online and used it to train the neural network to make beer using that data.
From there, the team developed roughly 200,000 new recipes, and subsequently trained the neural network to select and rank the best beers according to a mathematical formula created by the researchers that employed statistics from original beer recipes.
As such, the team could assess variables and assign popularity ratings to each of the recipes, each of which featured roughly 60 data points, including ingredients and quantities, and specific process information such as how to handle the hops, yeast fermentation temperature, boil times and predictive indicators for bitterness (IBU), color (SRM) and alcohol content (ABV).
The Rodney AI²PA from Australia's Barossa Valley Brewing is expected to be available for limited sale beginning in January 2022.