Eliminating rework with robotic pulse welding
David Wilkerson | December 13, 2021
Altec Aluminium-Technik GmbH & Co., a medium-sized company located in the German state of Rhineland-Palatinate, offers a number of products from rolling scaffolds and flat-roof fall-protection systems to complete docking systems for aviation applications, as well as industrial platform stairs. Over 95% of material welded at Altec is aluminum used for complex industrial orders. To meet present-day expectations, Altec has started relying on future-oriented processes and production technologies.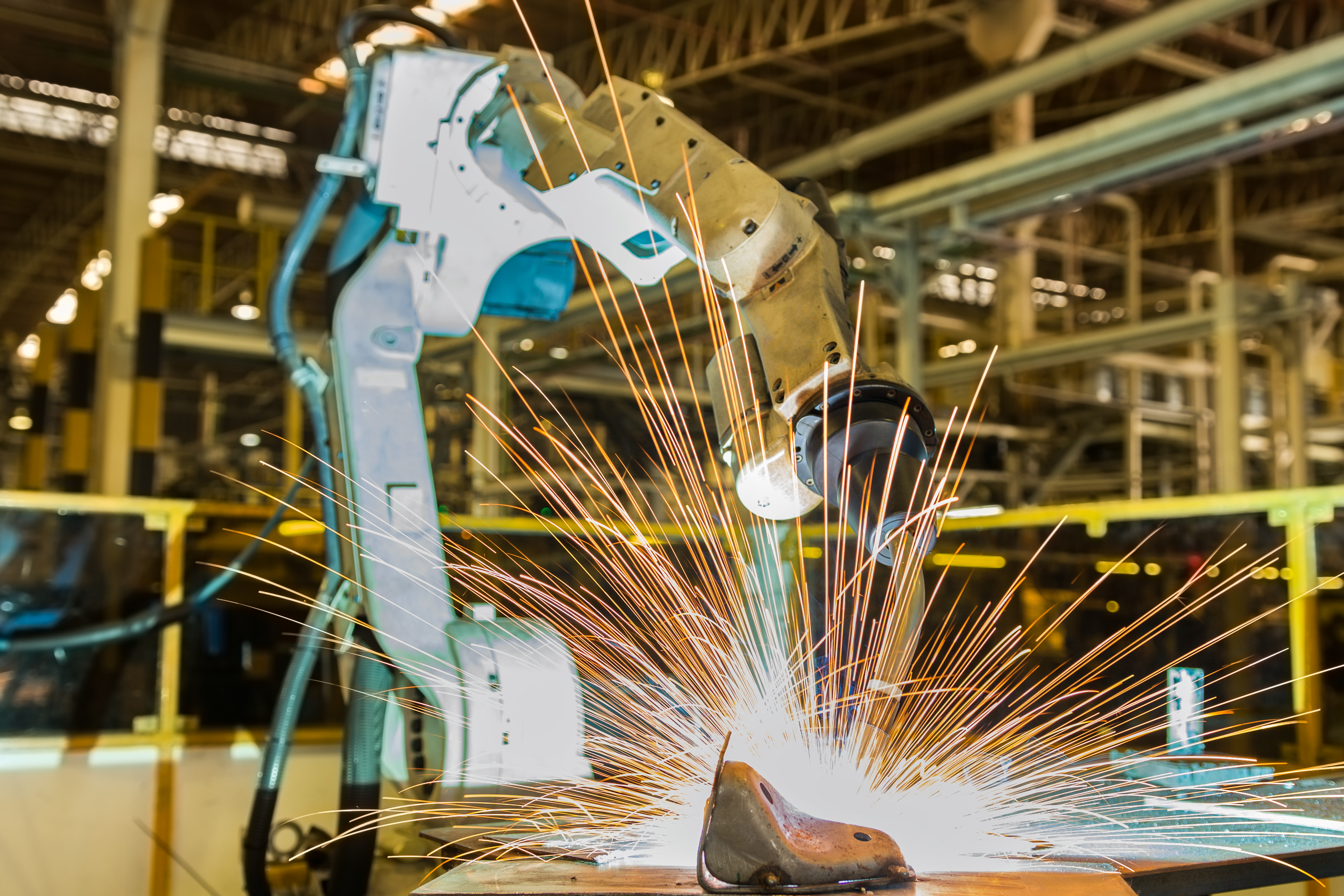 The welding platform is compatible with existing welding technology. Source: Adobe stock/bobo1980
As part of the growing trend toward automation, the company wanted to transfer its aluminum frameworking process from manual production to robotic welding. Altec's aging welding technology was causing lots of rework mainly from weld seam defects. In addition to major delays, the weld seam appearance could no longer meet Altec's high customer standards.
To achieve the goal of going robotic, Altec acquired a Fronius cold metal transfer (CMT) technology, in combination with a TPS 320i welding platform, which delivers high welding speeds on light-gauge metal sheets. The Fronius robotic pulse welding platform was compatible with their existing welding technology which made installation seamless. It also delivers the highest possible process reliability and ensures an almost zero failure rate.
Fronius' platform can also weld everything in a single operation without the need for moving the workpiece, thus making it highly efficient for their particular needs while producing a much better weld seam appearance that exceeds quality standards.
Previous welding tests at Fronius' engineering center suggested that the pulse multi control ripple drive welding process variant would be the best application for Altec's manufacturing challenges. With the ripple drive technology, pause times are defined by the number of pulses determined by the welder, during which time the arc is completely switched off. This gives the weld pool time to cool down and allows for the welding to be completed throughout all required positions all in one production area.
The Fronium system has enabled Altec to reduce welding times by 20% because the welding robots no longer have to move out of one area. Additionally, the weld seam defects and rework have been nearly eliminated saving Altec tons of time and ultimately money in the long run. This technology has been a significant advancement to Altec as well as many other companies around the world.