Rice University team develops smart, 3D-printed military helmet
Marie Donlon | November 15, 2021
Scientists at Rice University in Texas have developed a smart, 3D-printed military helmet in what the university calls a first of its kind technology.
The printable military helmet, developed under the university's so-called Smart Helmet program, features a nanomaterial enhanced structure and embedded sensors that reportedly protect the brain against the impacts of kinetic or directed-energy.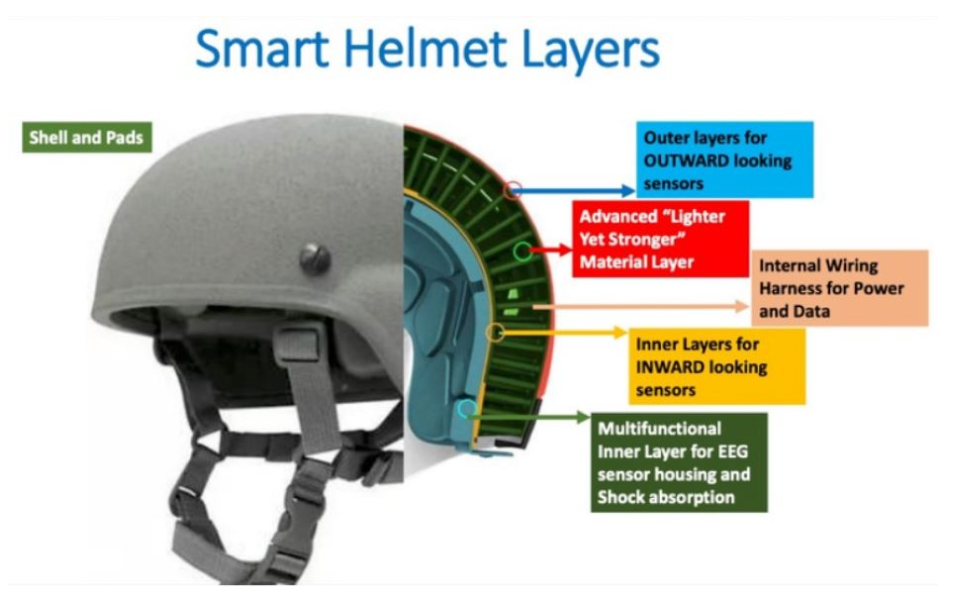 Source: Rice University
According to the Rice team, 3D printing enables technology — image processing, artificial intelligence (AI), haptic feedback and energy storage — to be incorporated into the helmet and thus create an always-on wearable that is capable of detecting threats and responding with countermeasures designed to keep military personnel safe.
This, according to researchers, modernizes current military helmets, which have demonstrated little evolution in the last few decades.
The Smart Helmet program has received funding from the U.S. Office of Naval Research through the Defense Research University Instrumentation Program to develop the 3D-printed military helmets.