3D printing expedites coral reef restoration
S. Himmelstein | November 02, 2021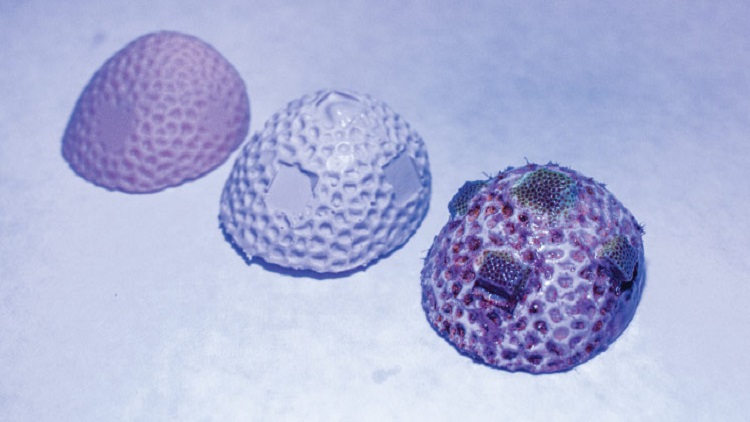 Calcium carbonate support structures are 3D printed to benefit coral restoration. Source: Anastasia Serin/KAUST
Researchers from King Abdullah University of Science and Technology (KAUST), Saudi Arabia, are using 3D-printing technology to speed coral reef restoration.
While previous efforts to develop coral support structures have used synthetic materials, the new approach uses an ecofriendly, sustainable calcium carbonate photo-initiated (CCP) ink. The KAUST 3D-printing system also diverges from other methods, which have relied on passive colonization of the printed support structure, by attaching coral microfragments to the printed skeleton to start the colonization process. The printing method starts with a scanned model of a coral skeleton, after which the model is printed and used to cast a silicon mold. The final structure is produced by filling the mold with CCP ink. The support structure can also be printed directly using the CCP ink.
[See also 3D-printed terracotta tiles could save coral reefs]
According to the study published in ACS Sustainable Chemistry & Engineering, coral microfragments grow more quickly on these printed or molded calcium carbonate surfaces as the coral polyps do not need to first build limestone support structures to start the colonization process.