Power cable components validated for offshore wind platform prototype
S. Himmelstein | October 25, 2021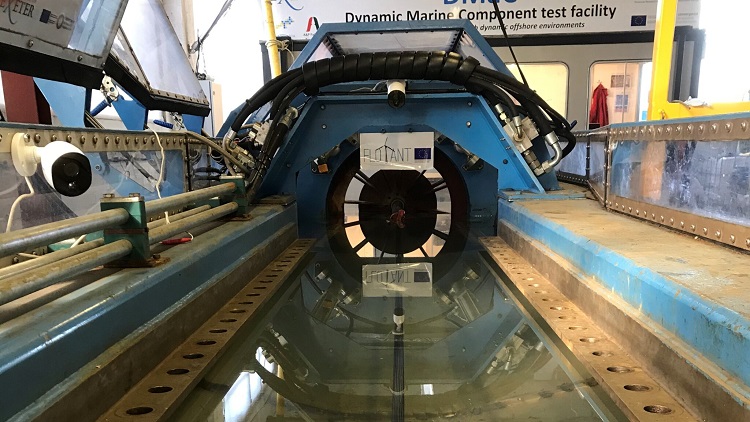 Source: FLOTANT/ University of Exeter
As part of the European Union FLOTANT project to engineer a prototype hybrid concrete-plastic floating platform for offshore wind energy development, novel mooring lines and polymer springs have been designed and tested. Large-scale performance and durability tests demonstrated the capability of mooring components and dynamic power cables to withstand forces and motions in offshore applications.
The FLOTANT platform is based on an innovative hybrid concrete-plastic floating substructure and incorporates new composites, multi-stranded tethers, polymer springs and lightweight power cables. Developed for floating wind installations in water depths from 100 m to 600 m, the technology is expected to achieve a levelized cost of energy of 85 Euro/MWh to 95 Euro/MWh.
Braided armor developed for the protection of the dynamic cables cross-section is assembled with an outer jacket made of carbon fiber-reinforced composite. Real-time sensor technology integrated into the cables includes the interconnection of fiber optic sensors for structural condition monitoring.
Researchers will next finalize the floater global performance analyses to confirm its suitability versus project defined sites.