Watch Barbie take flight
Marie Donlon | October 14, 2021
In a bid to inspire young girls to pursue a career in the STEM (science, technology, engineering and math) field where women continue to be underrepresented, Mattel and the European Space Agency (ESA) have sent an astronaut Barbie into space.
Modeled after female astronaut Samantha Cristoforetti, the Barbie was recently sent into zero-gravity flight to mark World Space Week, which this year took place Oct. 4-10 and celebrated women in space.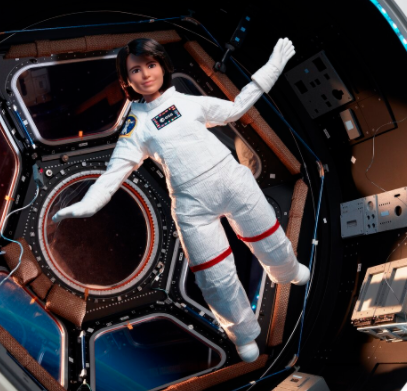 Source: ESA
Proceeds from the Barbie, which is now available for purchase across Europe, will benefit the Women In Aerospace organization — a program that strives to increase the presence of women in the aerospace community.
For more on the Barbie astronaut's mission, watch the accompanying video that appears courtesy of the Associated Press.