Foundation announces initiative to inspire girls to pursue STEM careers
Marie Donlon | March 05, 2019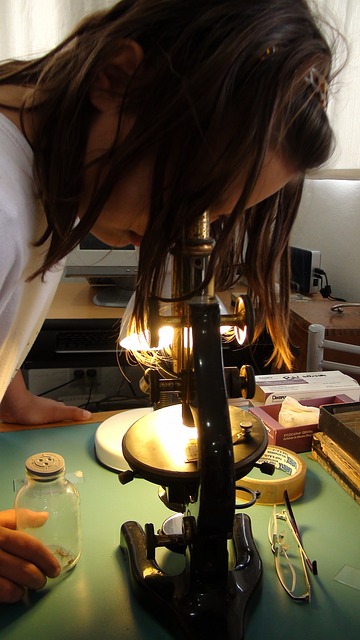 A foundation that funds science projects and research recently announced a $25 million initiative to inspire young girls to pursue careers in science, technology, engineering and math (STEM).
The "IF/THEN" initiative, which is based on the mantra "if we support a woman in STEM, then she can change the world," was launched by Lyda Hill Philanthropies and entails objectives including inspiring young girls to pursue STEM careers through partnerships with different industries -- funding female scientist-led research and launching an ambassador program in conjunction with 100 female STEM professionals.
To accomplish this, the foundation has partnered with several coalition members including the Girl Scouts of the USA, GoldieBlox, National Geographic, U.S. Soccer, the World Wildlife Fund and the Nature Conservancy to name just a few. The collaborations are meant to demonstrate to young girls that the STEM subjects touch on just about every industry, including hobbies such as fashion and soccer.
"Our Women's National Team is one of the most successful teams in the history of sports," said U.S. Soccer CEO & Secretary General Dan Flynn. "That success would not be possible without the medical experts and sports scientists that support our athletes. We are proud to collaborate with IF/THEN and Lyda Hill Philanthropies to raise the profile of the women in STEM at U.S. Soccer to show young girls that even if you do not take the field as a National Team player, by pursuing STEM you can still be part of our team."
Another component of the initiative includes a collaboration with the National Girls Collaborative Project to build a digital library of free videos and images featuring women in STEM professions. The idea behind this initiative component is that young girls will get the opportunity to see women that look like them in professions largely dominated by men.
Among those female STEM professionals featured in the videos will be members of the initiative's ambassador program created in collaboration with the American Association for the Advancement of Science. Together, members will form a network of women working in STEM careers inspiring young girls through tools such as science communication, media, diversity, inclusion, public engagement and STEM education, according to Nicole Small president of the Lyda Hill Foundation. Members will be able to present at in-person summits and can communicate their experiences using digital content (for instance, via vlogs featured on children's media company GoldieBlox's YouTube channel).
"Our organization has always believed science is the answer to many of life's problems. And, now more than ever, it's important to showcase the women in STEM who are helping make our world a better place," said Lyda Hill, founder of Lyda Hill Philanthropies. "IF/THEN's mission is to empower leading women STEM innovators to inspire the next generation of pioneers so that we can all build a better future."
Efforts encouraging young girls to pursue careers in STEM, a field where women tend to be underrepresented, are reaching a fever pitch with days devoted to the effort. Similarly, young girls are being encouraged to pursue STEM careers through American Girl dolls, Legos and even Barbie.