Video: Maritime companies join forces to automate MOB rescues
Marie Donlon | October 14, 2021
Offshore company Zelim and naval architect Chartwell have jointly developed a remote operated rescue vessel for offshore structures such as wind and oil and gas platforms.
The 'Survivor Class' unmanned rescue vessel, which is designed to be mounted to offshore structures, can be immediately deployed in the event of a man overboard (MOB) incident.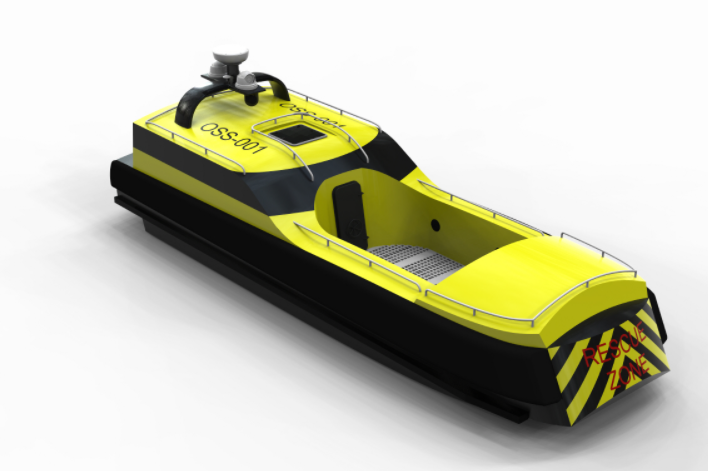 Source: Chartwell
Because offshore structures are considered hazardous environments, incidents such as MOBs do occur. However, lifeboats and helicopters summoned during a rescue tend to take too long to reach offshore platforms and rigs.
As such, the rescue vessel can quickly respond to MOB incidents when deployed from the structure itself, dropping 25 m free fall from the structure and into the waters surrounding the platform.
Watch the accompanying video that appears courtesy of Zelim to see how the Survivor Class unmanned rescue vessel might be deployed.