Coalition designs an autonomous vessel to keep offshore oil and gas platforms, wind farms safe
Marie Donlon | July 15, 2020
A collective of maritime companies has designed an autonomous surveillance vessel to keep offshore structures safe from collisions.
The so-called Autonomous Guard Vessel — which was designed through a collaboration of companies that includes C-Job Naval Architects, SeaZip Offshore Service, Sea Machines, MARIN and eL-Tec Elektrotechnologie BV among others — guards offshore operations such as wind farms, oil and gas platforms and cable routes from potential damage incurred from passing ships.
According to the developers, the Autonomous Guard Vessel monitors marine traffic, both visually and via radar, ensuring that oncoming vessels do not damage offshore infrastructure.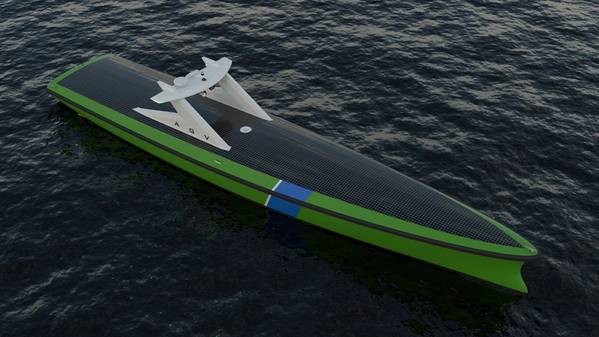 Source: C-Job Naval Architects
The battery-operated, rechargeable Autonomous Guard Vessels are smaller in size than the larger manned guard vessels currently conducting such surveillance. Reportedly, the unmanned vessels can communicate with oncoming vessels and safely escort them away from the offshore infrastructure in its path. Additionally, the vessels can record such occurrences and can operate under rough maritime conditions.
Protecting such offshore assets is time consuming, tedious and costly for manned vessels, thereby making the unmanned Autonomous Guard Vessels a cost-effective surveillance solution, according to its developers.
The developers will continue fine-tuning the design of the autonomous vessel.