Company introduces its Design Envelope Fire Pumps, Fire Pump Manager
Engineering360 News Desk | September 30, 2021
Armstrong Fluid Technology, a manufacturer of intelligent fluid-flow equipment, has introduced its Design Envelope Fire Pump and accompanying Fire Pump Manager, which is a connected service for tracking pump performance.
Armstrong's Design Envelope Fire Pump is reportedly the first self-regulating variable-speed fire pump to meet National Fire Protection Association (NFPA)-20, Section 4.8 standards.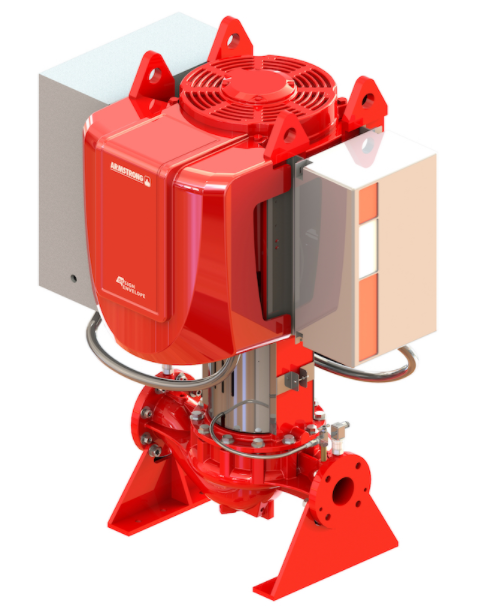 Source: Armstrong
Benefits of the Design Envelope Fire Pump with Fire Pump Manager include: a cost-savings of up to $1,500 per sprinkler branch; increased design flexibility, reliability and safety; the ability to predict and report possible equipment failures that could cause expensive damage or loss of life; and a reduction in the required number of zones within a sprinkler system and the potential elimination of storage tanks, among others.
According to the company: "The new Fire Pump Manager feature helps to ensure safe, reliable performance in fire suppression systems, and provides complete transparency into the testing and reliability of the pump."
For more on Armstrong's Design Envelope Fire Pump and Pump Manager, visit Armstrong's website.