Startup using submarines to autonomously map the ocean floor
Marie Donlon | August 26, 2021
A California-based startup is using autonomous submarines to map the ocean floor in a quest to find viable locations for offshore wind farms.
Bedrock will map the world's seafloors using electric autonomous underwater vehicles (e-AUVs), according to reports.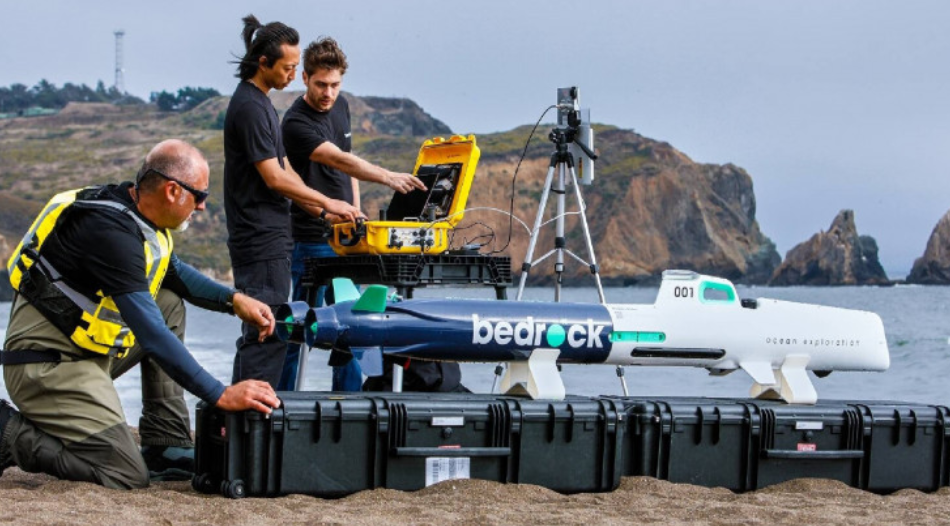 Source: Bedrock
The e-AUVs will autonomously collect underwater data using lightweight sonar and other sensors and communicate that data back to a Bedrock cloud-based service.
According to Bedrock, the e-AUVs can be used to conduct surveys up to 985 ft while running on lithium ion batteries.
In addition to determining locations most appropriate for the installation of offshore wind farms, Bedrock intends to eventually use the data it collects to build a free, publicly available map of the world's oceans — thereby creating a map that is roughly 50 times more detailed than current maps.