Watch a soft robot gripping system handle baked goods
Marie Donlon | August 19, 2021
Industrial automation company Soft Robotics has developed a high-speed modular gripping system for picking and placing fragile objects.
The mGrip modular gripping system features soft gripping technology to enable manipulation of objects that could not be sufficiently handled via suction or rigid end-of-arm tooling.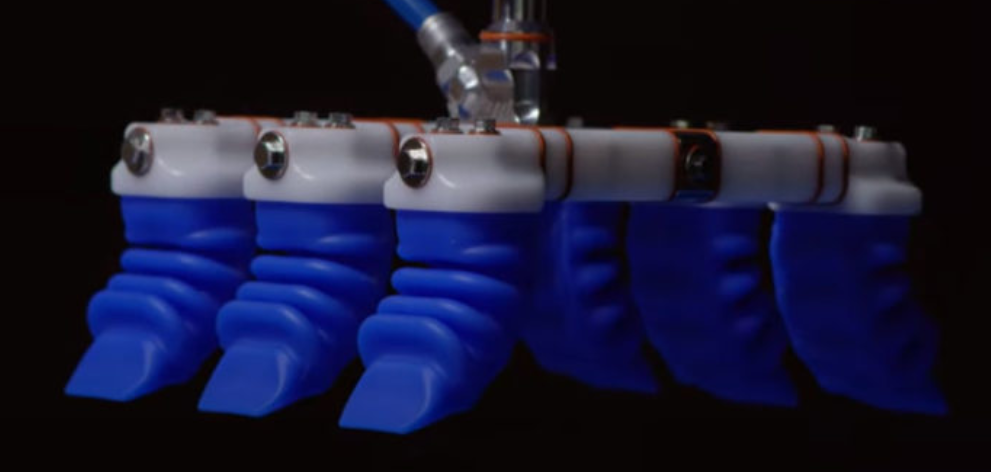 Source: Soft Robotics
Powered by a Soft Robotics Control Unit (SRCU), the soft gripper is appropriate for food manufacturing applications. With features such as food-grade composition materials and sanitary design elements, the mGrip has earned itself an IP69k rating — a rating that offers protection against dust ingress, high temperatures and high-pressure water, thereby making products with this certification appropriate for use with equipment that needs to be rigorously sanitized.
To see the mGrip modular gripping system handle delicate baked goods, watch the accompanying video that appears courtesy of Soft Robotics.