Watch: New robotic solution from Soft Robotics automates food picking tasks
Marie Donlon | September 23, 2021
Tech company Soft Robotics has brought its Soft AI solution to the food processing industry to automate food picking and packaging tasks in an industry hard hit by labor shortages.
According to the company, the Soft AI food processing robot features 3D vision, soft grasping, artificial intelligence (AI) software, intelligent motion control, real-time object tracking, scene analysis, perception modules and more.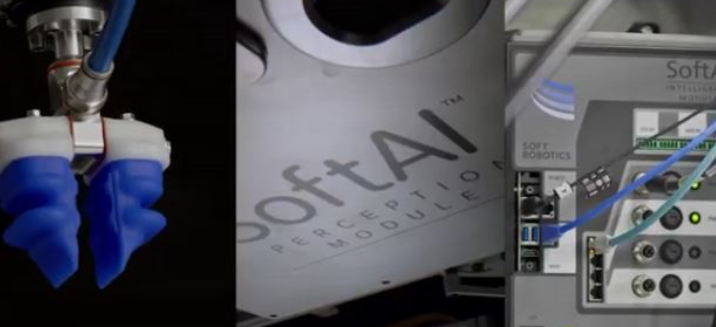 Source: Soft Robotics
Soft AI can reportedly handle food tasks ranging from the packaging of meats to the picking and placing of delicate food objects such as vegetables and baked goods, thereby automating material handing tasks in the food manufacturing space.
In addition to filling critical labor shortages, Soft AI promises safe food handling amid tightening food safety regulations, according to the company.
Watch the accompanying video that appears courtesy of Soft Robotics for more information on the Soft AI solution.