Robot squash coach offers tips and hints for improved game
Marie Donlon | August 18, 2021
A team from the National Robotarium, a research facility hosted by Heriot-Watt University, has developed a robot squash coach.
To analyze the performance of squash players so that it can offer tips for player improvement, the robot works in conjunction with a motion tracking sensor incorporated into the player's racquet.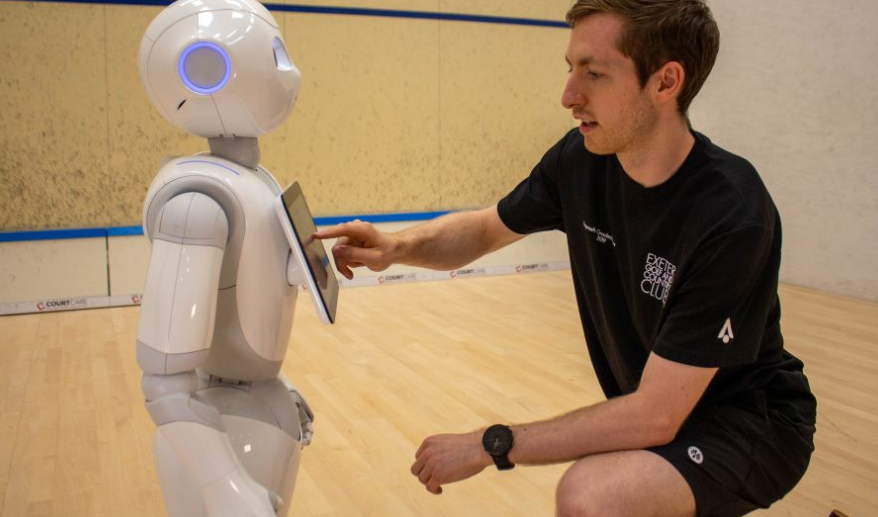 Source: Heriot-Watt University
As the player swings, the motion tracking sensor monitors the speed and quality of the swings and communicates that information to the robot. Once received, the robot analyzes the data and then offers tips and hints along with positive reinforcement to mimic human coaches.
In addition to improving a player's squash game, the Heriot-Watt researchers hope that private robot-led squash lessons will be more accessible to players who would typically pay for costly private lessons.