Robot simultaneously disinfects the air, surfaces
Marie Donlon | July 29, 2021
Scientists from Hefei Institutes of Physical Science (HFIPS) of the Chinese Academy of Sciences have developed a robot that is capable of simultaneously disinfecting both the air and high traffic surfaces.
To accomplish this, the team used a combination of dry fog hydrogen peroxide and ultraviolet C (UVC) radiation in conjunction with teleoperation and deep learning technology that enable the robot to identify target areas in need of disinfection.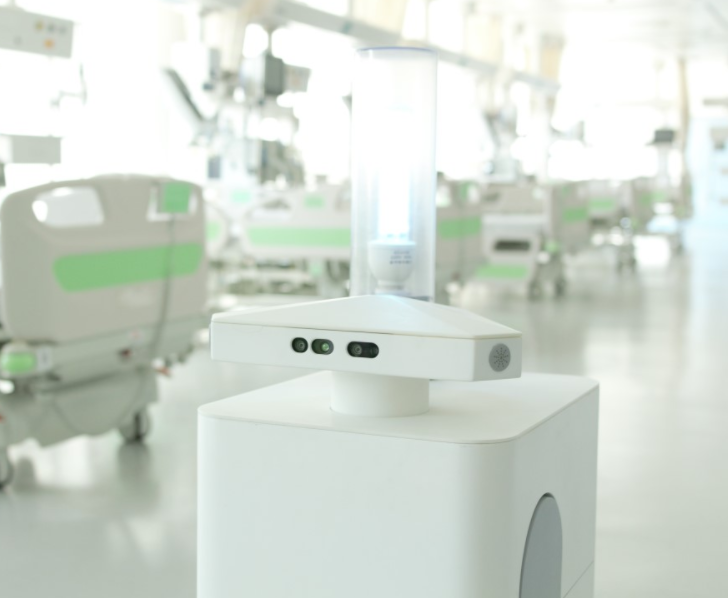 Source: HFIPS
According to its developers, the smart robot is appropriate for use in medical and manufacturing settings.
Going forward, the team intends to develop a line of robots based on this smart robot's design for medical delivery and supply distribution applications.
The dual disinfecting robot is just the latest robot iteration to emerge in response to the COVID-19 pandemic, following close behind LG Electronics' disinfecting robot that eliminates germs and bacteria via ultraviolet (UV) light, Fraunhofer Institute's doorknob disinfecting robot Balto and Dimer UVC Innovations' GermFalcon robot, which improves airplane hygiene using UVC light to kill viruses, bacteria and other bugs.