Video: Pick-and-place sidebot designed for the manufacturing space
Marie Donlon | June 10, 2021
Robotics startup Wyzo has developed a so-called "sidebot" for pick-and-place applications in the manufacturing space.
The Wyzo sidebot is a pick-and-place robot designed to safely assist workers with lightweight applications such as those encountered in the food and beverage, consumer goods, pharmaceutical, automotive, cosmetics, electrical and electronics markets.
According to its developers, the Wyzo features a robotic arm that is compatible with virtually all commercially available grippers, a built-in vision system and sensors for monitoring its surroundings.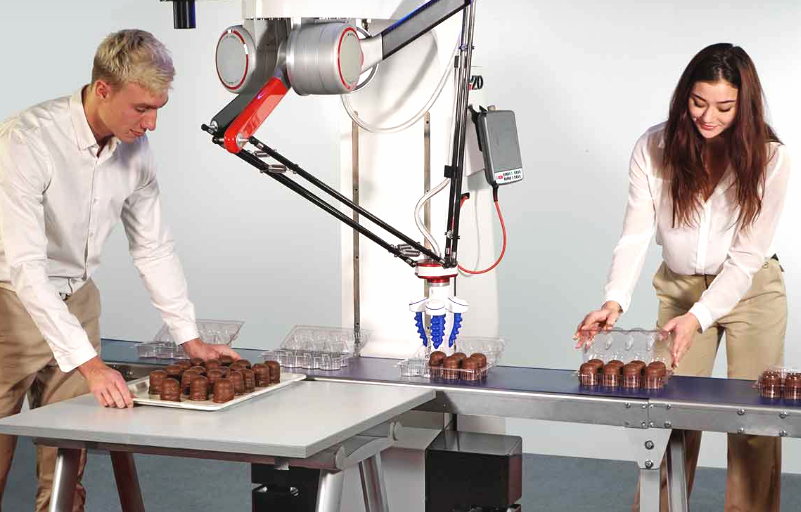 Source: Wyzo
Without protective barriers, the Wyzo sidebot can reportedly work safely alongside human workers, locating and picking products in 80 cycles per minute. Likewise, the sidebot can modify its speed — moving faster when human workers are not close by and slowing down when they are.
Additionally, the pick-and-place sidebot has a smaller footprint than most other pick-and-place robots in the manufacturing space, at just under 0.5 m2 and standing just 1.80 m high.
For more on the Wyzo sidebot, watch the accompanying video that appears courtesy of Wyzo.