Student suggests sandblasting more effective than dusting for fingerprints
Marie Donlon | April 27, 2021
A forensic science student at the University of Toronto Mississauga has demonstrated that sandblasting for fingerprints at a crime scene may be more effective that the traditional dusting for fingerprints technique.
Senior Bethany Krebs determined that abrasive blasting of a fluorescent yellow cornstarch above surfaces that contain latent fingerprints will reveal fingerprints more effectively and rapidly than dusting for fingerprints will, particularly at large crime scenes.
Dusting for fingerprints entails the gentle application of fine powders composed of either aluminum, chalk, bronze, iron or graphite featuring fluorescence for contrast. Applied painstakingly with a brush, the powder will cling to sweat, oil and other skin secretions in latent fingerprints. This process is reportedly time-consuming, particularly when there is a large crime scene, and also vulnerable to destruction via pressures applied by the brush.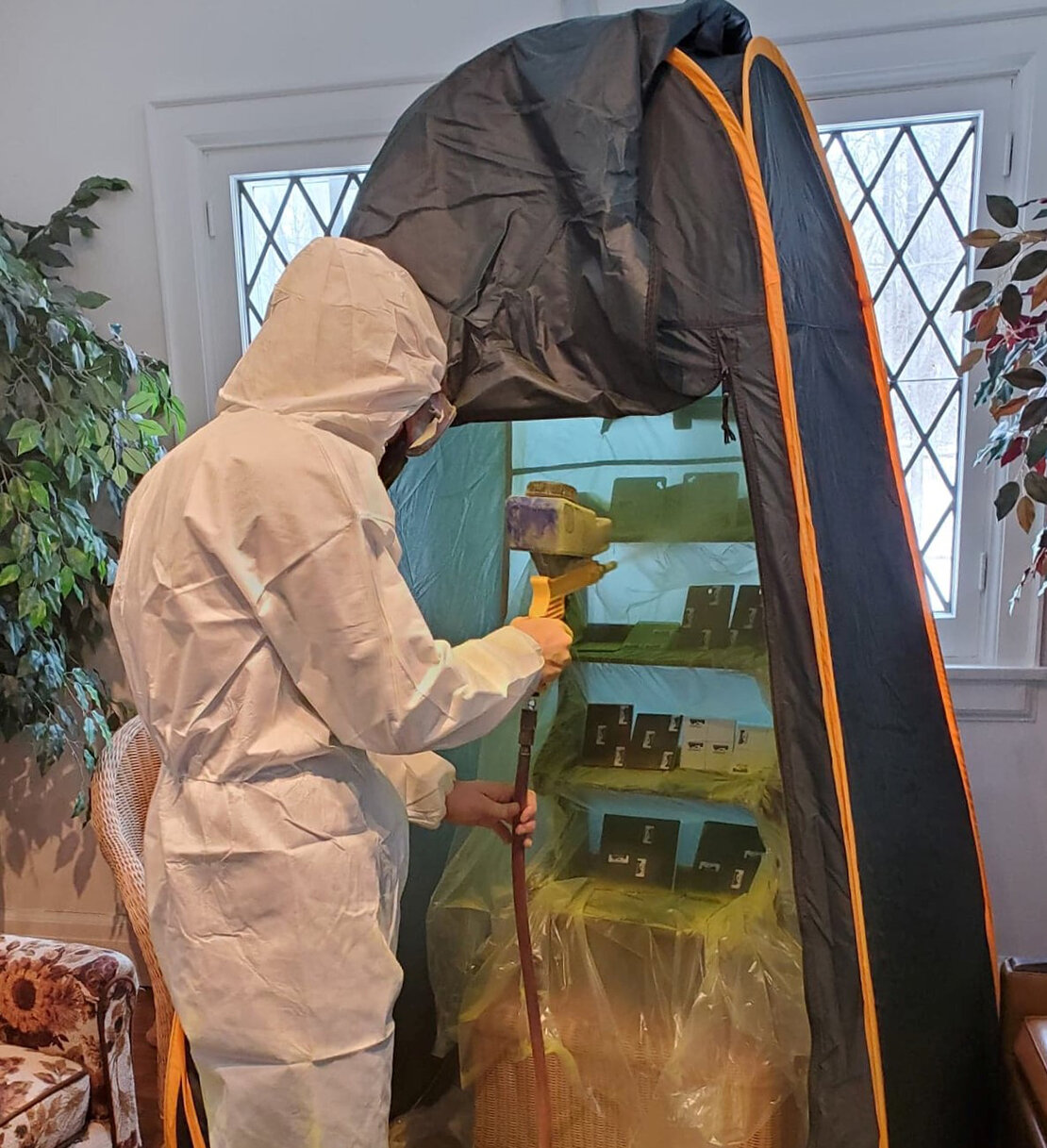 Source: Bethany Krebs
As such, Krebs used a gravity-free sandblasting gun to spray the cornstarch powder over latent fingerprints in the lab, reporting that the powder settled on the fingerprints without imparting damage.
According to Krebs, 100 of the prints in the lab were fully developed while 10 were strongly developed, with both sets revealing enough fingerprint details for making an accurate identification. This, according to estimates, translates to an approximate success rate of 76%.