Researchers develop possible technique for 'dating' fingerprints
Marie Donlon | January 22, 2020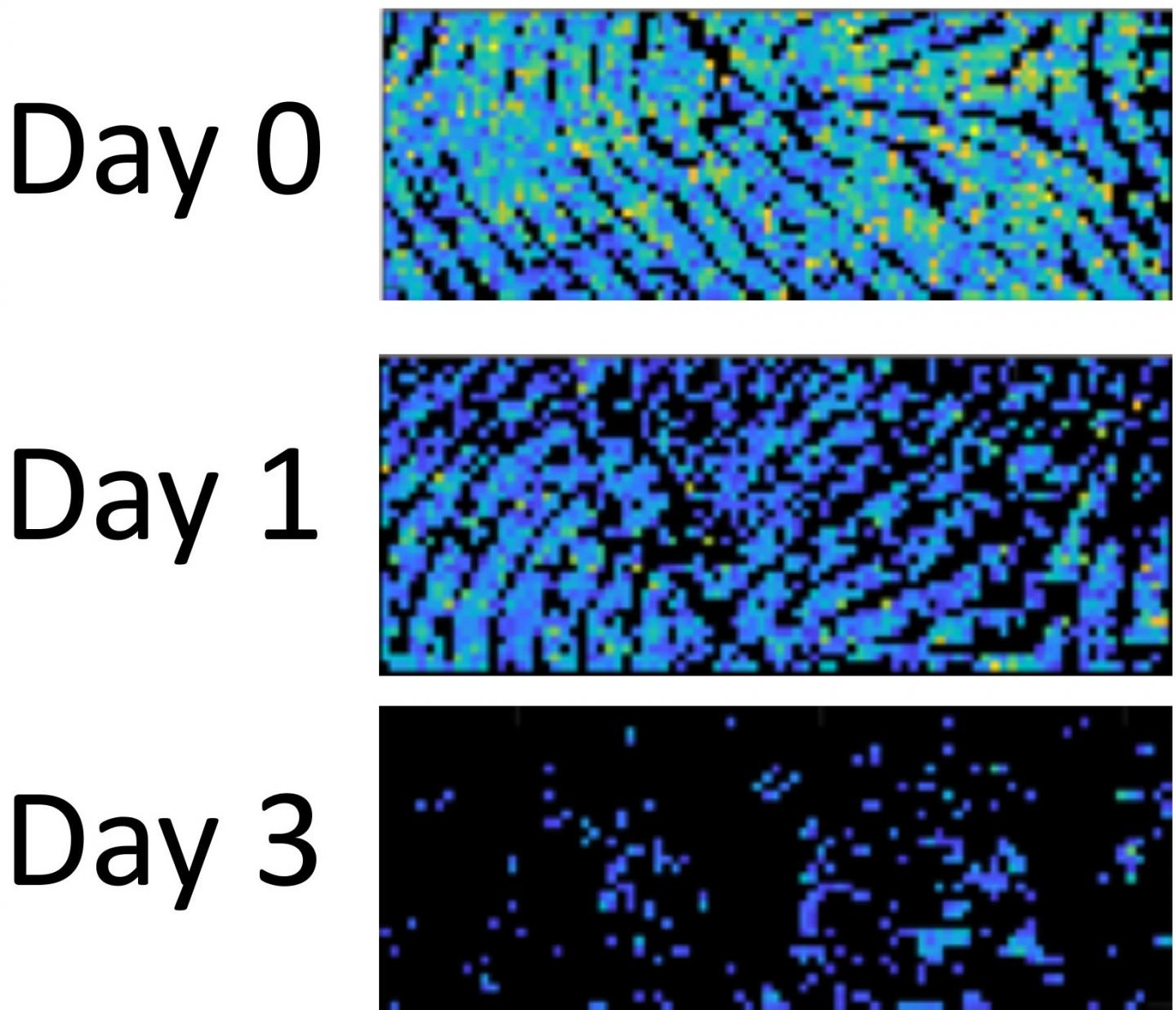 Levels of an unsaturated triacylglycerol decline in fingerprints from an individual from day 0 (top) to day 1 (middle) and day 3 (bottom). Source: Analytical ChemistryResearchers from Iowa State University's Department of Chemistry have developed a new technique for potentially "dating" fingerprints left behind at a crime scene.
By monitoring the degradation of triacylglycerol contained within fingerprints, researchers are attempting to explore the possibility of confirming when fingerprints were left behind at a crime scene — a stumbling block encountered by law enforcement wherein they cannot officially determine when a fingerprint was left behind at a crime scene.
Because such information would have significant implications for potentially solving a crime and determining or ruling out the identity of a suspect, researchers have built on previous findings that suggested gas chromatography-mass spectrometry could help determine if fingerprints were more or less than eight days old.
The team, led by Young Jin Lee from Iowa State University's Department of Chemistry, used mass spectrometry imaging to examine prints obtained from three different volunteers, focusing on the reactions taking place within the fingerprint residues. The team focused specifically on the ozone in air as it responds to the unsaturated triacylglycerols left behind in a fingerprint.
Based on that data, researchers determined that the process could reveal the triacylglycerol degradation rates for the three samples over seven days.
While the team believes that more research is necessary to better understand the technique, they also believe that it is a first step in developing an accurate fingerprint dating test.
The research appears in the American Chemical Society's journal Analytical Chemistry.