ONR employs AR/VR training systems to support infantry
Marie Donlon | April 25, 2021
The Office of Naval Research (ONR) — the science and technology arm of the U.S. Navy and Marine Corps — has sponsored the development of augmented reality (AR) and virtual reality (VR) programs for training Joint Terminal Attack Controllers (JTACs) and Fire Support Marines in realistic battlefield scenarios.
Assessing ground situations and calling for appropriate air, artillery, mortar or naval gun fire in support of infantry forces on the field, both Fire Support Marines and JTACs require hours of rigorous practice and training. Usually this is conducted in indoor simulators or live-fire exercises which can be expensive, difficult to schedule and impractical.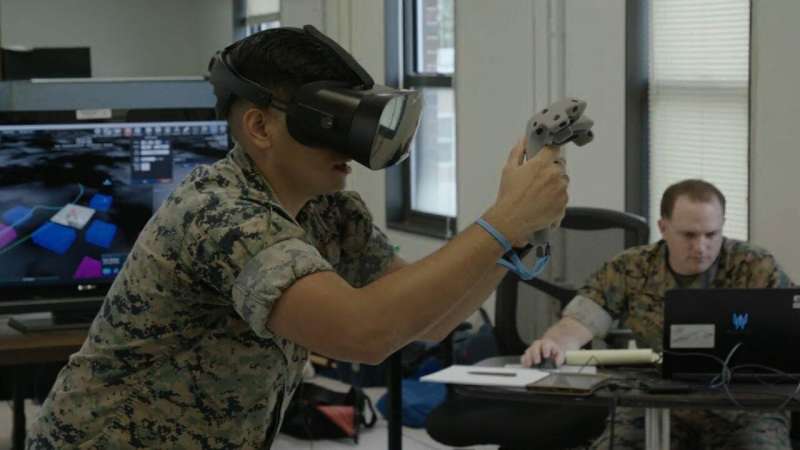 Source: ONR
As such, the ONR sought out high-tech solutions to create VR and AR training that simulated real-life battle scenarios capable of being conducted virtually anywhere and at any time.
The result was two different virtual training systems — TAC Virtual Trainer (JVT) from tech company Virbela and 3D Warfighter Augmented Reality (WAR) from Lockheed Martin and SRI International.
Both training systems offer diverse virtual scenarios wherein multiple targets are featured. Specifically, JVT features a VR head-mounted display that JTACs can use to call different kinds of strikes.
Similarly, 3D WAR uses AR tech that allows Fire Support Marines to view targets including vehicles and aircraft in realistic, outdoor settings.