3D-printed device to bring water to soldiers
Marie Donlon | February 10, 2021
A team of researchers led by GE Research is developing a 3D-printed device that captures atmospheric moisture and converts it into drinking water.
The project, which is being conducted on behalf of the U.S. Defense Advanced Research Projects Agency's (DARPA's) Atmospheric Water Extraction Program (AWEP), aims to supply drinking water to soldiers in remote locales such as the desert.
Relying on the principles of heat exchange to capture water from the air, the 3D-printed heat exchanger device is designed to transfer heat to a sorbent material coating — material that can recover liquid without absorbing it — being developed alongside the GE device.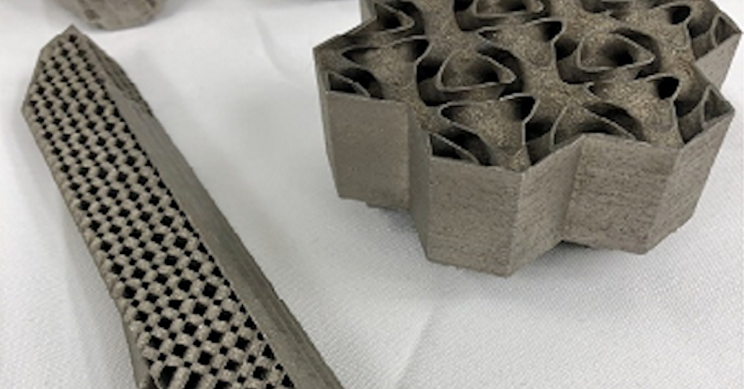 Source: GE Research
According to the team, the 3D-printed device will transfer heat to the sorbent material, prompting the sorbent material to release the absorbed water.
The device, which is lighter weight and smaller than similarly functioning devices like humidifiers, will reportedly supply water enough for 150 soldiers.
Eventually, the GE Research team envisions the technology being used in resource-limited remote locations.