Watch: Denmark plans world's first energy island
S. Himmelstein | February 01, 2021
A consortium composed of Danish pension managers PensionDanmark A/S and PFA and energy company SEAS-NVE is prepared to finance and operate the VindØ energy island in the North Sea.
The artificial island will be built about 100 km from land by 2030 and connect 3 GW of offshore wind power. Constructed of submersible concrete boxes, the station will be expanded with time to facilitate the connection of 10 GW of offshore wind and host energy storage and power-to-X infrastructure, maintenance facilities and HVDC converters for transmission and interconnectors.
Denmark also plans to develop an energy island in the Baltic Sea with a 2 GW capacity by 2030.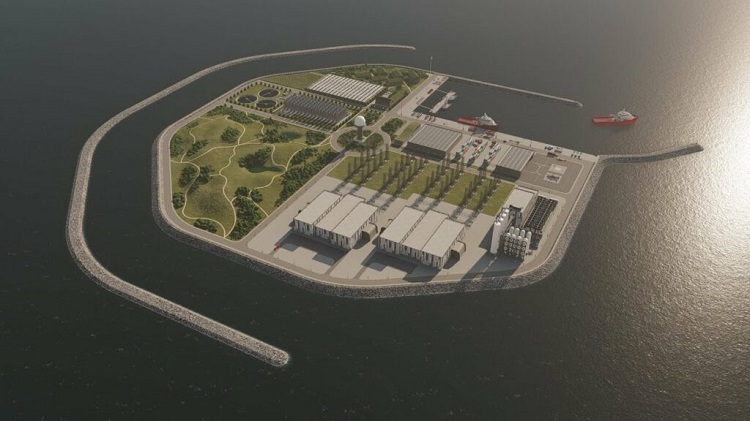 The artificial island would be built about 100 km from land by 2030 and connect 3 GW of offshore wind. Source: VindØ Consortium