Dominion and DONG to Pursue Offshore Wind Project
David Wagman | July 10, 2017
Dominion Energy Virginia signed an agreement with DONG Energy of Denmark to build two 6 megawatt wind turbines in a federal lease area 27 miles off the coast of Virginia Beach.
The two companies will now draw up agreements for engineering, procurement and construction. Dominion Energy is the project's sole owner.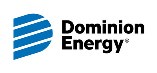 Engineering and development work on the Coastal Virginia Offshore Wind project is expected to begin immediately by DONG Energy to support the targeted installation by the end of 2020. Tips of the blades will rise about 600 feet above the ocean surface.
No construction cost estimate was given. The Energy Department in 2013 estimated the cost of offshore wind to be around $6,600 a kilowatt. That suggests a price tag of around $80 million for the 12 MW Dominion project. DOE provided no estimate on offshore wind technology in a 2016 cost update.
The project would be the second offshore wind project in the nation and the first owned by an electric utility company.
The Block Island Wind Farm started commercial operation on December 12, making Deepwater Wind's 30 MW system the first offshore wind farm to deliver energy to the U.S. power grid.
Energy produced from the wind farm 3 miles (4.8 km) off the coast of Block Island, RI, is linked to the New England grid by National Grid's new sea2shore submarine transmission cable system.
GE Renewable Energy supplied the project's five 6 MW Haliade turbines.
Dominion says it will bury a 34 kV distribution line in the ocean floor that will run from its Coastal Virginia project to a connection point on its system near Camp Pendleton.
DONG Energy, based in Denmark with North American headquarters in Boston, owns 22 offshore wind farms in Europe and Asia.
Dominion Energy is one of the nation's largest producers and transporters of energy, with a portfolio of approximately 26,200 megawatts of generation; 15,000 miles of natural gas transmission; gathering and storage pipeline; and 6,600 miles of electric transmission lines.