Hemp makes inroads into growing insulation market
Amy J. Born | November 02, 2020
As the demand for energy efficiency in construction grows, insulation is an important segment of the construction sector, accounting for more than $10 billion annually. Fiberglass makes up about half of that and is among the least expensive options, but it has negative impacts on the environment and on human health.
HempWool is a new product that is both sustainable and high-performing for residential and commercial construction projects. As a one-to-one replacement for conventional insulation products, HempWool is made of 92% hemp fiber, has a low carbon footprint and is non-toxic. Among its advantages compared to traditional insulation, it has a thermal resistance of 3.7/in and high mechanical strength. Because it has no abrasive fibers that irritate skin, it is easy to install. HempWool is a vapor-permeable material, which means moisture can pass through without the risk of developing mold.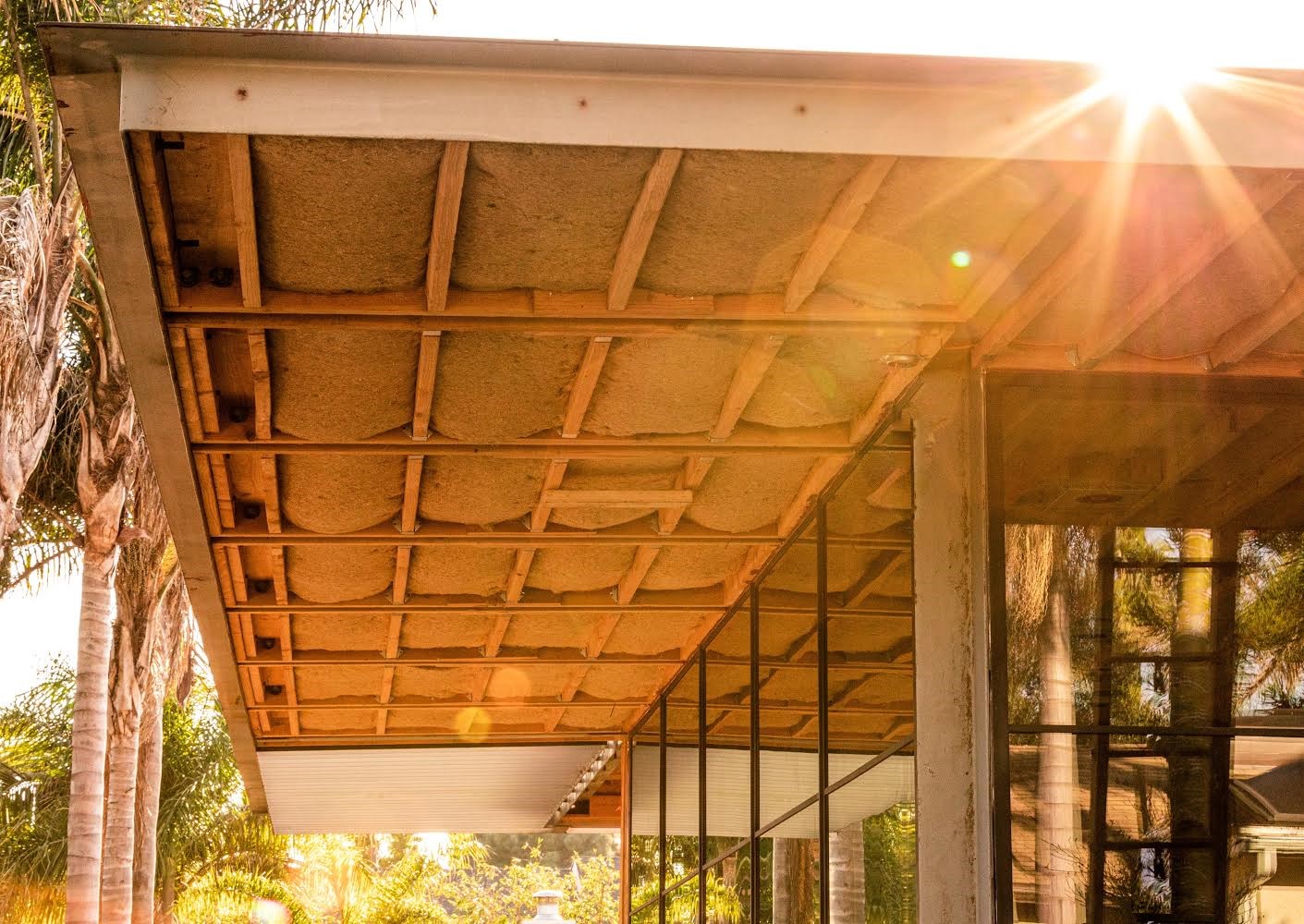 Source: Hempitecture Inc.
Its sustainability and low environmental impact make it a strong choice for performance, health and energy savings, said Matthew Mead, founder and CEO of Hempitecture. The Sun Valley, Idaho-based company is the leading distributor of hemp-based batt insulation in the United States.
Hempitecture has supplied HempWool to over 30 projects, including a flagship project in Los Angeles in January 2020. Insulating the new construction required the delivery and installation of over 10,000 sq ft of HempWool thermal insulation. The Hempitecture team was able to show how HempWool improves the acoustic and thermal comfort of a modern designed home, and is a cutting-edge solution for projects of any size and complexity, according to Mead.
Hempitecture also donated and installed HempWool as part of the restoration of the historic Pioneer Cabin in Sun Valley. Built in 1938, the cabin sits 9,500 ft above sea level and requires a hike of 2-plus hours with a gain of 2,000 vertical feet to reach it.
Hemp production was legalized in the United States in 2018 and is used for a variety of products including clothing, food, paper, bioplastics and biofuel as well as building materials. Hempitecture Inc. manufactures and distributes HempWool and Hempcrete biocomposites, which absorb CO2.
For more information, visit www.hempitecture.com.