Germicidal lighting solutions for the commercial lighting market
Amy J. Born | November 02, 2020
Hubbell Lighting, which launched the SpectraClean line with 405 nm solutions in 2019, just released SpectraClean 254. The new portfolio showcases luminaires that combine white light and ultraviolet 254 nm light and incorporate the recent developments in lighting science and microbiology. The result provides continuous, unobstructive disinfection for commercial applications while meeting ambient and task lighting requirements.
The company reported that the 405 nm technology was effective on bacteria, mold, spores and fungus and that "SpectraClean 254 targets the inactivation of airborne viruses, such as SARS-CoV-2 (COVID-19) and influenza, with UVC lighting."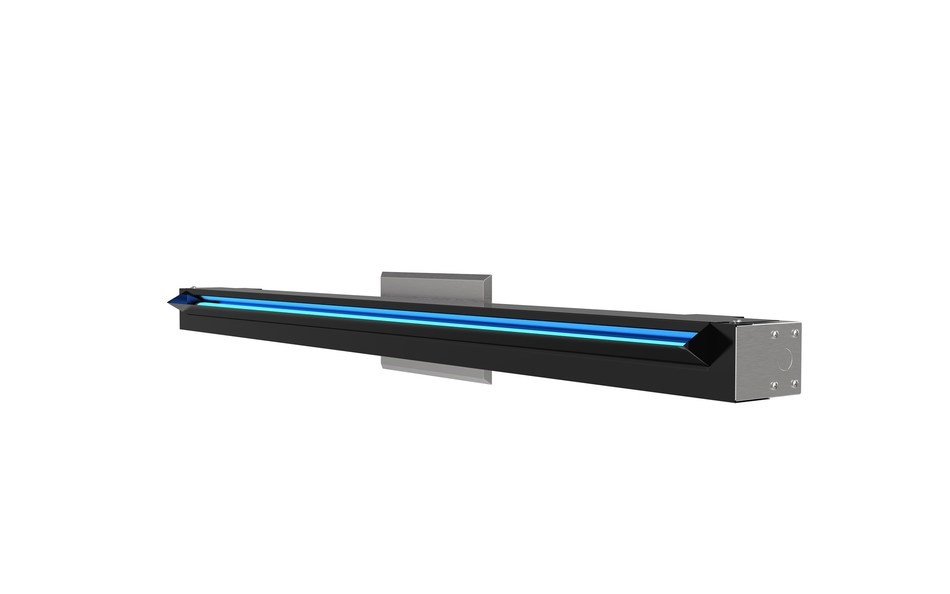 SpectraClean 254 wall wash fixture. Source: Hubbell Lighting
"By engineering the SpectraClean output to empower safe and effective disinfection processes in commercial environments, we can complement disinfection strategies with technology that's fast, effective and indiscriminate. With SpectraClean dosage times are measured in minutes, not hours," said Jeff McClow, SpectraClean product manager at Hubbell Lighting.
With this seamless integration, facility owners and managers can ensure rooms and open areas have both necessary illumination and effective disinfection technology. SpectraClean 254 provides sequenced environmental disinfection. The dosage time, delivered power and distance between the source and the pathogen can all be adjusted.
SpectraClean 254 is available for direct disinfection or ambient LED illumination for upper room disinfection that creates a germicidal zone away from occupants and sensitive materials. The upper air disinfection provides cumulative exposure to UVC over time as the building climate control system moves the airborne pathogens from the lower part of the room to the germicidal zone, effectively inactivating pathogens with each exposure until the concentration is diluted. This is accomplished while the lights provide crisp, uniform illumination.
SpectraClean luminaires are compatible with most standard control devices and can be installed easily without special equipment or skills. The technology is also available with some best-selling pendant and wall-mount fixtures from Litecontrol and Columbia Lighting.
Hubbell Lighting offers an FPO calculator with drop-down selection guides for fixture placement and dosage applications.