Company debuts autonomous forklift
Engineering360 News Desk | October 08, 2020
AutoGuide Mobile Robots has developed an autonomous counterbalanced forklift for high bay racking and picking operations.
The so-called MAX-N High Bay is designed to work in narrow aisles (up to 150 in) and lift an assortment of pallet types to heights of 36 ft and payloads weighing as much as 2,400 lb. Traveling at speeds up to 4 mph, the system's smart pallet sensing technologies include pallet rack detection, pallet detection, and payload presence awareness. Additionally, built-in sensors enable overhung obstacle detection for safer lifting.
According to its developers, the Max-N High Bay exceeds ANSI safety standards and travels along a network of predetermined paths to reduce the risk of workplace injury among human workers.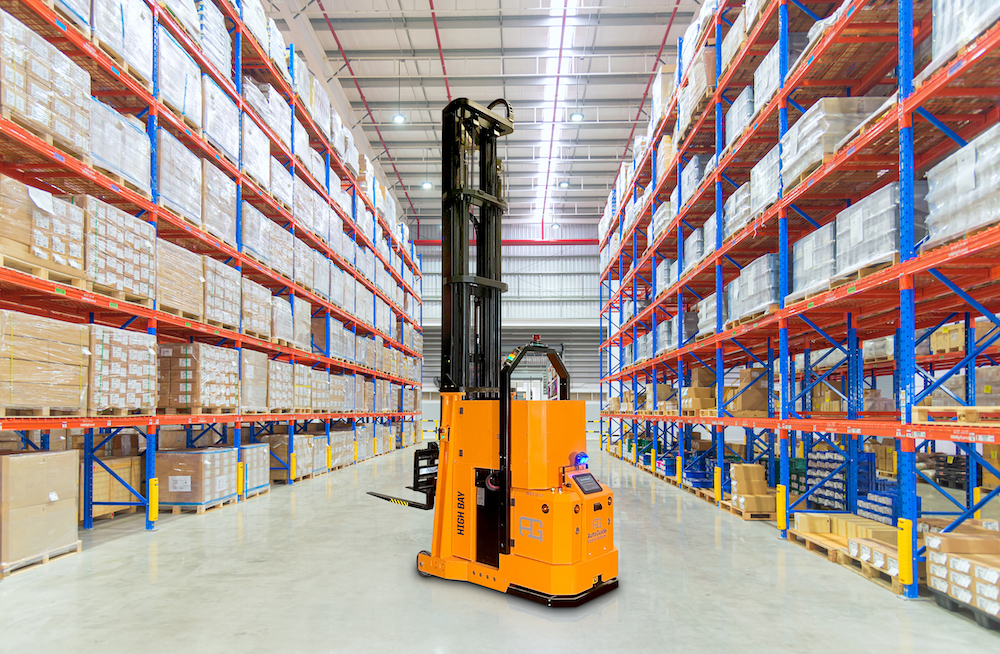 Source: AutoGuide Mobile Robots
Additionally, the autonomous forklifts are guided by SurePath Enterprise software, which receives data from existing order management and warehouse management systems.
"Traditional high bay operations can be complex and potentially dangerous," said Rob Sullivan, president and CEO of AutoGuide. "Due to this complexity, operations risk product damage and employee injury. Autonomous solutions like the Max-N High Bay, on the other hand, increase efficiencies and keep both employees and products safe, providing an excellent return on investment in high bay environments."
For more information, visit the AutoGuide Mobile Robots website.