Samsung's GEMS exoskeleton receives robotic certification
Peter Brown | September 23, 2020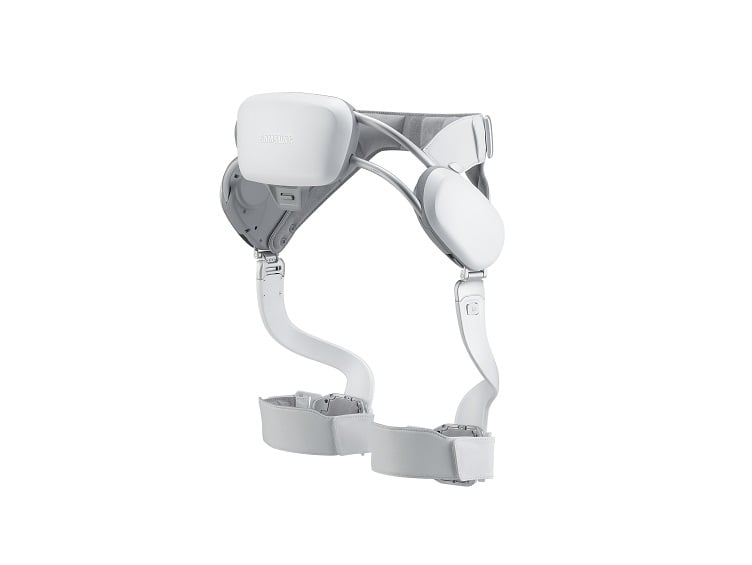 The GEMS hip exoskeleton is approved for use in robotics and safety systems. Source: Samsung
Samsung Electronics has become what it claims is the first company to obtain the ISO 13482 certification in Korea for its gait enhancing and motivating system (GEMS) exoskeleton.
The certification is for safety requirements for robots and robotic devices for personal care, mobile servants and physical assistant robots. Samsung said obtaining the certification recognizes the safety of the GEMS exoskeleton for use in these at-home machines.
The GEMS exoskeleton applies torque to both hip joints of the wearer and can reduce 24% of the metabolic cost of walking, while accelerating the speed by 14%. This support leads to more energy-efficient and stable gait patterns, Samsung said.
Samsung also received approval for the ISO 13849 certification for the GEMS exoskeleton that allows the device to be used safely with machinery.
Samsung said to expand the use of service robots, safety must be a critical component. Global standards are put in place to ensure safety and will help to expand the field of personal care robotics.