Robotics company has developed a drone with internal propellers
Marie Donlon | September 22, 2020
A startup in Boston has developed a unique drone designed for military and law enforcement applications.
Cleo Robotics' Dronut, so-called for its rounded design featuring internal, counter-rotating propellers, can enter confined and enclosed spaces without risking damage to a drone's traditional exterior propellers.
Designed especially for military and law enforcement applications, the drone can be sent into potentially dangerous spaces without risking the safety of military or law enforcement personnel.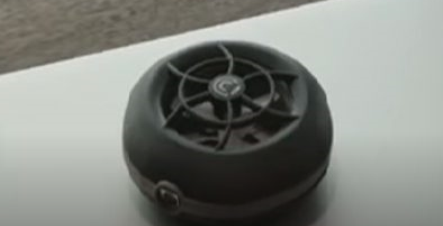 Source: Cleo Robotics
Although the drones are only currently available to law enforcement and military personnel, the drone makers envision that the drones will one day be used for security at residences and businesses or for package delivery functions in the future.
For more information about the Dronut, watch the accompanying video that appears courtesy of Cleo Robotics.