Decontaminating water with an inexpensive new material
Siobhan Treacy | September 21, 2020
An international team of researchers found a way to refine and produce the unpredictable and hard to control molybdenum disulfide (MoS2), which could be used to remove mercury from water.
Until now, creating MoS2 has not been an easy task. It is made by adding sulfur to a morphed "precursor" material. The team created a two-step process that simplifies the entire process and key to creating a controllable MoS2. The first step is to perform sulfurization at a low temperature. The second step was to turn up the temperature and MoS2 is produced. This process cut fabrication costs of creating one gram of the material by 3,000 times when compared to the old methods.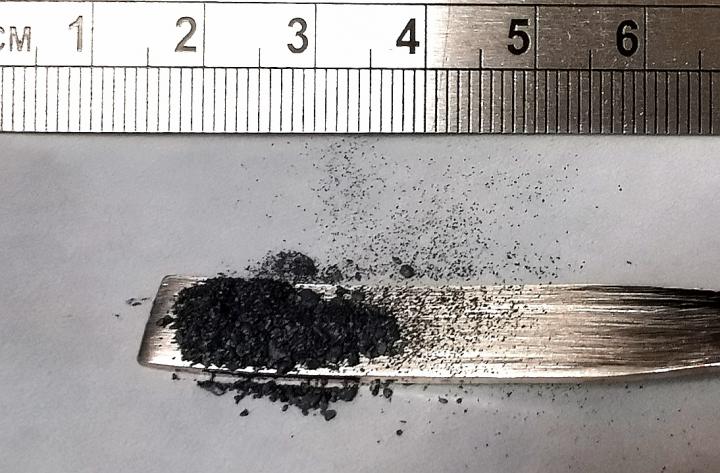 The researchers' method allows them to create a much larger amount of MoS2 at a lower cost. Source: The University of Texas at Austin.
The team's new method has the potential to fabricate a large quantity of thin MoS2 nanoribbons. They were able to produce a spoonful of material. Previously, researchers could only make the material in a tiny amount, which had to be attached at random to silicon substrates. This limited the material's use and made it challenging to manipulate.
They created a freestanding version of MoS2 in powder form. The powder form allows it to be dispersed into solutions and used in a variety of ways. The team's MoS2 could added to water and remove mercury. The low-cost MoS2 could be an alternative to other costly or difficult mercury removing methods. It could also work as a component in light-based microprocessors.
A paper on this research was published in Advanced Materials.