Watch AI defeat human pilot in simulated dogfight
Marie Donlon | August 31, 2020
As part of a Defense Advanced Research Projects Agency (DARPA) project, an artificial intelligence (AI) algorithm defeated a human F-16 fighter pilot during virtual dog fight simulations.
The Alpha Dogfight Trials, which were designed to examine the role of automation in air to air combat, concluded on August 20, with the AI algorithm developed by Heron Systems the victor in each of the five simulated dogfight rounds.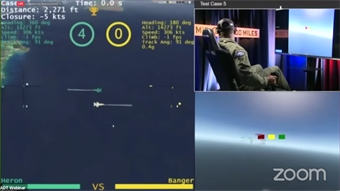 Source: DARPA
To watch the battle between AI and the human pilot, watch the accompanying video that appears courtesy of DARPA.