Sikorsky Gets Green Light for Aircraft Automation Program
Engineering360 News Desk | August 20, 2015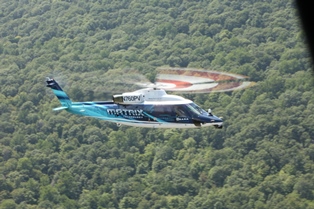 DARPA announces $9.8 milliiom contract modification to Sikorsky to launch second phase of ALIAS program. Image credit: SikorskyAvionics designers at Sikorsky Aircraft Corp. in Stratford, Conn., are moving forward with a U.S. defense research program to develop and build new aircraft automation into existing planes and helicopters, to enable flights with fewer crew members onboard.
Officials from the Defense Advanced Research Projects Agency (DARPA) have announced a $9.8 million contract modification to Sikorsky to launch the second phase of the Aircrew Labor In-Cockpit Automation System (ALIAS) program.
Sikorsky won an initial $8 million phase-one DARPA ALIAS contract last March to capitalize on advances in aircraft automation, such as optionally piloted aircraft and remotely piloted aircraft, to help reduce pilot workload, augment mission performance and improve aircraft safety.
For ALIAS phase-one, Sikorsky used the company's Matrix technology, which aims to give rotary and fixed-wing aircraft the system intelligence needed to complete complex missions with minimal human oversight.
According to DARPA officials, the second phase of ALIAS will involve Sikorsky engineers conducting flight demonstrations of the Autonomous Crew Enhancement System cargo-resupply mission on a UH-60L helicopter and also demonstrate the ACES system on a representative fixed-wing aircraft.
Related link:
News articles:
DARPA to Develop Qualification Technologies for 3D Printing
DARPA Advances Work to Boost Aircraft Automation