Team develops new method for manufacturing fish oil, fire retardants
Marie Donlon | August 27, 2020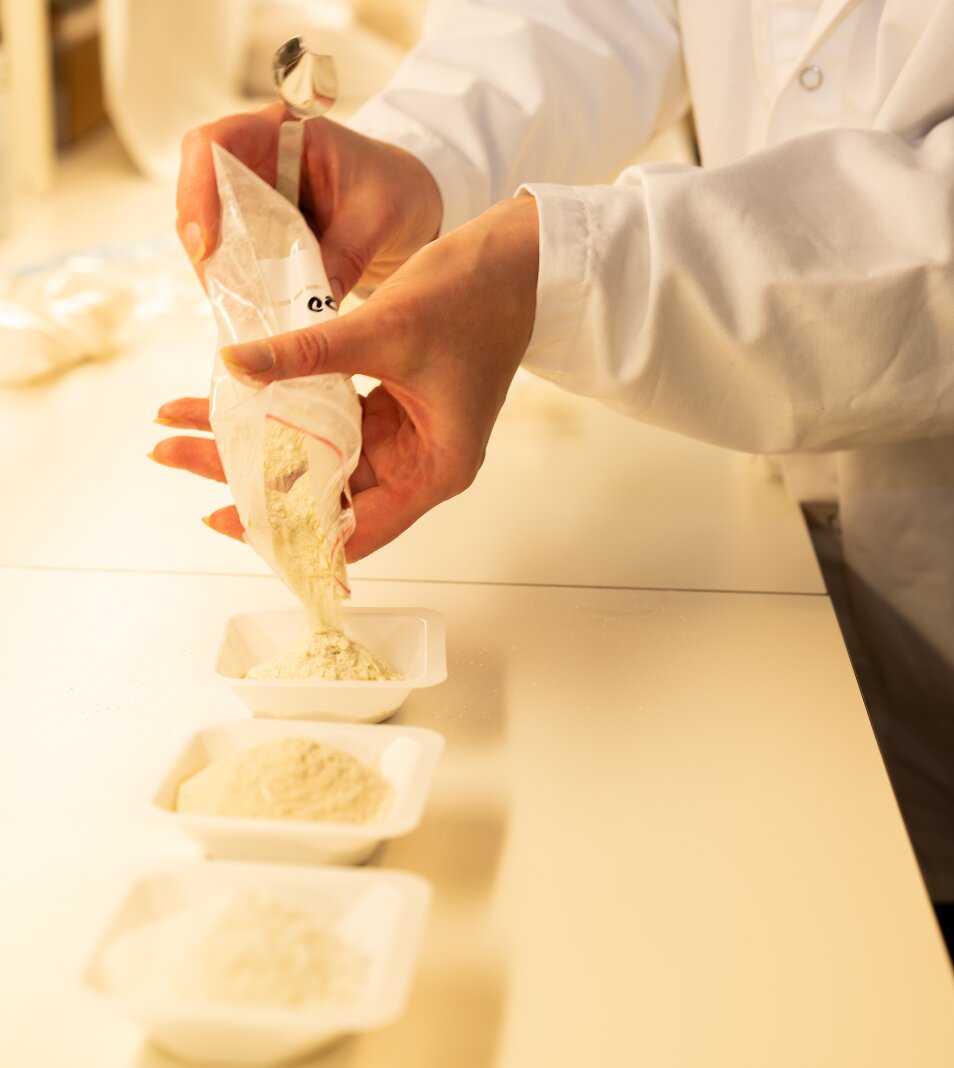 The photo shows pure protein extracted from salmon rest raw materials: gelatin, protein hydrolysate and taste-neutral proteins. Source: Håvard Egge
Researchers from the Norwegian University of Science and Technology have developed a method for manufacturing higher quality fish oil, fish proteins, fish gelatin and flame retardant materials.
Instead of heating raw fish material leftover from food prep applications — which can damage the oil and proteins, leaving them appropriate for animal feed only — the team extracted the oil from the raw material and the material then underwent a washing processing, which eliminated the overwhelming fish taste from the oil and proteins.
The result of the new process, according to the team, is high-quality fish oil and fish protein that could be used as an additive in health foods. Likewise, the leftover fishbone material can be used to manufacture both fish gelatin and environmentally friendly flame retardants for cars and buildings.