Job searches during a pandemic: What engineers should know
Marie Donlon | May 18, 2020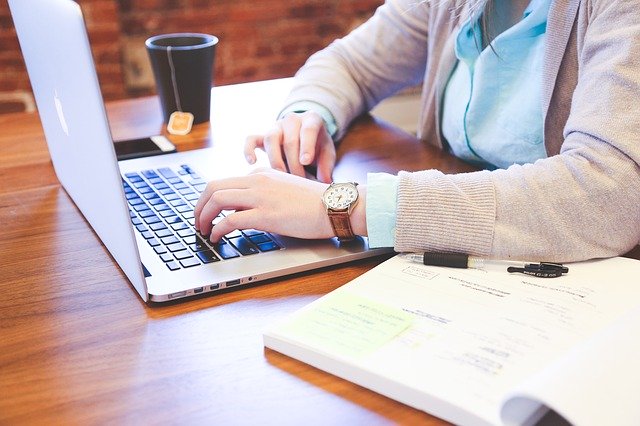 While much of the world's workforce endures COVID-19 related closures, layoffs, furloughs and other changing work conditions, there is a contingent of people, engineers among them, who are or have been looking for employment, for reasons both COVID-19 related and not.
Making matters even more challenging is that companies in just about every industry have been forced to pause and even abandon hiring efforts that were in play pre-pandemic, or prolong the process with most teams, including human resources, making such decisions remotely.
Following are some tips for engineers — furloughed, laid off, recent graduates or otherwise — searching for employment during a pandemic.
Organize
Unemployed engineers, like most everyone else upended by the COVID-19 pandemic, are likely experiencing more downtime than ever before, waiting for companies to respond to resumes sent or requests for interviews that have likely been put on the back burner. One way for engineers to get through this lull is by organizing their job search toolkit, preparing for when the worldwide COVID-19 related pause is over.
Engineers should use this time to update resumes, clean up and update social media pages such as Linked In, and update any references, both personal and professional. This preparedness will expedite job search efforts when there is a return to business as usual (or something that resembles business as usual).
Additionally, engineers should organize their day, devoting blocks of time to their job search efforts and sticking to that schedule.
Network
As engineers ready their plan of attack, downtime during the pandemic can also be used to touch base, albeit virtually, with former colleagues and others in the industry. This time should also be used to tap other possible resources such as members of organizations or societies that the engineer belongs to. Likewise, engineers should also use this time to reach out to recruiters in the engineering industry who may have a keener sense of what companies and industries are still hiring.
For engineers who are not members of organizations or societies associated with their engineering area of expertise, now is the time to join. Organizations such as the American Society of Mechanical Engineers (ASME) and the Institute of Electrical and Electronics Engineers (IEEE) are designed to offer resources, including access to employment tools and job boards, to engineers in a number of fields.
Brush up
The hiring process is sure to be different during a pandemic. In the event an engineer does get an interview for a position during this unusual time in history, it will likely be done remotely in response to social distancing requirements in place throughout much of the world. To prepare, an engineer should tap online resources about virtual interviews. Conducted remotely using assorted technology, these interviews can encounter technical issues along the way, including delays, or other issues such as frozen screens or interrupted audio. Techniques for dealing with such issues are available online.
Notably, all of the rules that apply to traditional interviewing formats — appropriate attire, punctuality, organization — should still be followed during a remote interview.
Identify
Although it might seem as if every industry is laying off employees in response to the pandemic, there are some industries that are thriving, notably online retail and tech companies offering video conferencing services and cloud computing services, among others. Likewise, biomedical and healthcare companies are also in demand and continuing to hire while other industries furlough and lay off staff. Engineers should take a look at such industries for engineering opportunities.
Highlight
As many engineers have already been working from home at least part-time prior to the pandemic, job-seeking engineers should highlight that in their resumes. Demonstrating a certain level of comfort with remote work and associated technology and software, will likely be, going forward, a desirable trait in future hires. This skill set may make it easier to transition and onboard a new employee in this new work-from-home era.
Earn
While quarantining, engineers might take this unprecedented down time to earn professional certifications associated with their engineering specialty or industry. Doing this will not only improve their skill set, but may also make the engineer more attractive to potential employers when engineering firms begin hiring again.
Future
While identifying the industries still hiring during the pandemic, engineers should also explore what industries and companies are poised for future growth and where engineering skills might be in demand. Similar to the previously mentioned list of industries still hiring during the pandemic, expectations are that the health care, biomedical, supply chain and IT sectors will likely experience growth. Engineers should prepare for opportunities from those sectors.
Scale back expectations for now
If engineers are unable to take time away from the workforce to wait out hiring lulls, there are some freelancing, temp work and part-time opportunities to consider, particularly in the service and manufacturing sectors to fill the gap until things right themselves.
In the meantime, check back with Engineering360 for the latest in engineering and COVID-19 related developments in technology.