Researchers develop coating that kills COVID-19, other viruses
Marie Donlon | May 14, 2020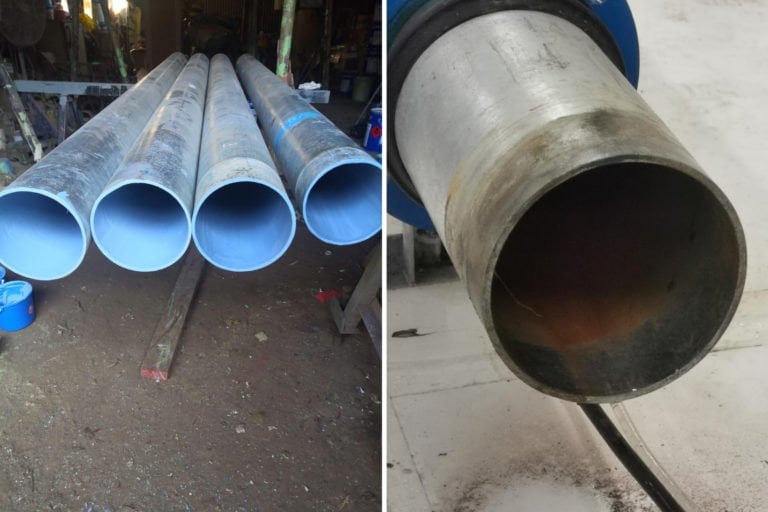 Pipes treated with MAP-1 on the left and untreated one on the right. Source: The Hong Kong University of Science and TechnologyResearchers from Hong Kong University of Science and Technology have developed a multi-level antimicrobial polymer coating that can inactivate bacteria, viruses and spores.
The multilevel antimicrobial polymer (MAP-1) coating is a mixture of many antimicrobial polymers. When either heat or moisture is applied to the coating, the polymers release disinfectants that kill bacteria, spores and viruses that cause mumps, measles, rubella and even COVID-19, among others.
During testing of the environmentally friendly and non-toxic coating, researchers treated privacy partition curtains in a facility for senior citizens with the material. According to the research team, the coating lasted for roughly three months. Additionally, when the partition was compared to a non-treated partition, the treated partition had 98.7% fewer bacteria than the untreated curtain.
The researchers also determined that the coating was effective on a variety of surfaces composed of metal, plastic, leather, wood and fabric to name a few.
The team intends to explore the possibility of adding the coating to water and sewage pipes to prevent bacteria that corrode pipes. Likewise, the team intends to incorporate the coating into nanofibers to be used in surgical masks, curtains, hospital sheets and other linens.