Thermal designs for industrial heating: Save energy, reduce emissions and increase throughput
May 13, 2020
Sponsored Content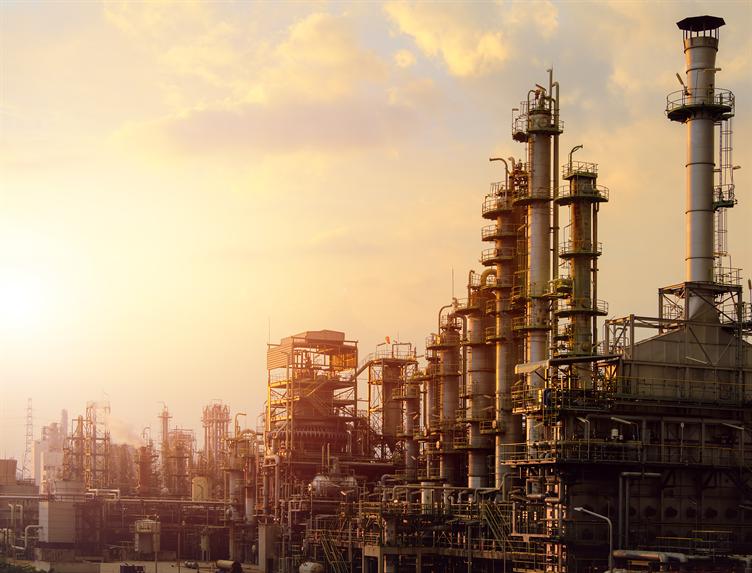 Figure 1: Emissions and energy consumption are a primary concern for any industrial operation. Source: weerapong/Adobe
Gas-fired radiant tube furnaces provide indirect heat for several industrial heating applications where a controlled atmosphere is required, including annealing furnaces, heat treatment furnaces and other secondary steel and aluminum processes. They eliminate the introduction of carbon dioxide, water vapor and other gas emissions, which are unavoidable in direct flame heating applications. Saint-Gobain Performance Ceramics & Refractories offers several burner solutions for gas-fired radiant tube furnaces, proven to save energy, reduce emissions and increase throughput.
Burner solutions
Engineered Ceramics offer clear advantages over metallic and metallic alloy burners and burner components. They operate over a wider temperature range, are highly resistant to thermal fatigue and are nearly chemically inert. Incorporation of ceramic burner solutions decreases maintenance costs, extends component life and reduces weight.
Saint-Gobain Performance Ceramics & Refractories has now introduced additive manufactured ceramic materials and components that address critical design criteria for advanced low-emission burner designs. Whereas traditional ceramic materials have limited dimensional freedom that has prevented them from receiving wide-scale adaptation, their AMASIC-3D® manufacturing platform has enabled the production of siliconized silicon carbide (SiSiC) thin-walled structures with optimized geometries, including SpyroCor®, PyroCor®, HeatCor® and NOx Buster®.
Each of these enhancements can be implemented in different configurations, for use in U-tube and W-tube indirect heating furnaces. Together, these innovations allow for optimizations that would have been impossible before. Notably, Saint-Gobain Performance Ceramics & Refractories offers retrofit kits, as well as complete burner solutions, including burner nozzles and radiant tubes, as well as the performance-enhancing insert products outlined below.
SpyroCor® radiant tube inserts
Figure 2: SpyroCor exhaust leg inserts present several furnace benefits. Source: Saint-Gobain Performance Ceramics & RefractoriesSpyroCor inserts are installed in the exhaust leg of a radiant tube and can be positioned in both the third and fourth straight section on W-style tubes. Its patented twist design and silicon carbide formulation significantly enhance heat transfer by re-radiating energy into the furnace. This maximized throughput reduces energy consumption rates and lowers gas emissions to the environment. It can be customized to fit any radiant tube and will outlast the tube itself, meaning added maintenance costs are unnecessary.
Consider a traditional non-recirculating U-tube radiant furnace design with a chemical energy input of 64.5 kW. Normally, the tube's combustion leg radiates 19 kW into the furnace, while the open output leg emits 13.2 kW. With SpyroCor inserts added in the radiation leg of a U-tube furnace, the combustion zone energy transfer is left unchanged, while heat transfer in the radiation zone is increased by 4.4 kW — or 33.33%. With the same throughput, this works out to 13.64% more heat energy applied to the furnace itself over the entire U-tube. SpyroCor inserts also result in a corresponding reduction in wasted heat output to the environment, falling from 32.2 kW to 27.8 kW.
If increased heat application is not beneficial, 12% less energy input into the furnace can instead be used to produce the same heating effect as would be seen with a "non-inserted" system. This efficiency improvement represents a significant fuel — and thus monetary — savings. As an added benefit, heat released to the furnace will be more uniform.
HeatCor™ recuperators
When gas finally exits a U- or W-tube, it still has a significant amount of underutilized thermal energy. Saint-Gobain Performance Ceramics & Refractories is ready to help with this aspect of the system as well, with HeatCor inserts that can be applied to the exhaust leg. The inserts are made from thin-wall silicon carbide with a unique twisted-channel design, offering a 5:1 compact surface area and a thermal conductivity greater than 125 W/m-K. Its material composition allows it to operate in extreme temperatures of up to 1350° C.
Notably, channels here are not simply twisted in a uniform manner, but are instead engineered with a variable twist, allowing for custom designs optimized for the application. Additionally, end sets can be made via a 3D-printing process, allowing for unlimited entrance and exit conditions to match retrofit needs. With HeatCor-enabled recuperators, furnace operators can reduce emissions, and benefit from energy savings of up to 30%. This hardware can also extend tube life by up to 50%.
NOx Buster® exhaust gas recirculation
NOx Buster products are designed to induce recirculation of flue gases within the radiant tube, lowering the flame temperature and reducing the generation of NOx — nitrogen oxide gases — by up to 50%. Equipping a process with these inserts in the burner leg also lowers flame temperature and eliminates hot-spots. These inserts, when installed with SpyroCor products, can achieve up to 83° C temperature uniformity, enhancing furnace performance.
PyroCor™ radiant tube inserts
PyroCor radiant tube inserts are specifically designed to be positioned near the burner nozzle in U- and W-type radiant tubes. They are engineered to eliminate hot spots, and they maintain up to 83° C temperature uniformity when combined with SpyroCor products. These inserts can also help increase radiant tube life expectancy.
Using PyroCor inserts increases efficiency, and in one W-tube example, when combined with SpyroCor inserts, resulted in a 1% to 3% increase in throughput potential, and an emissions reduction of up to 10%. Meanwhile, an energy savings of 5% was also possible at the original throughput level. Installation of these inserts also meant a 50% reduction in tube maintenance, resulting in over $4,269 in savings when calculated using a five-year net present value.
Integrated ceramic solutions for indirect heating
Total Burner Solutions provided by Saint-Gobain Performance Ceramics & Refractories are complementary to each other, and to receive the greatest benefit, gas-fired radiant tubes can be equipped with multiple technologies. While SpyroCor radiant tube inserts are available as a do-it-yourself field replacement kit designed to increase throughput, reducing emissions and saving energy, Saint-Gobain Performance Ceramics & Refractories stands ready to offer several turnkey solutions proven to boost operational efficiencies by as much as 50%.
When collaborating with furnace operations, Saint-Gobain offers a wide array of capabilities, backed up by a worldwide presence and over 171,000 employees, and sales of €42.6 billion as the world's largest building materials company. Their service expertise includes a thorough material knowledge, along with 3D-modeling and mathematical simulation capabilities for bespoke customer solutions.
Saint-Gobain Performance Ceramics & Refractories acquired Spin-Works International Corporation, an innovative manufacturer of 3D-printed and extruded silicon carbide ceramic components, based in North East, Pennsylvania. This acquisition, along with the underlying technologies gained, further position Saint-Gobain as a worldwide leader in ceramic and refractory solutions. This includes Spin-Works' signature SpyroCor radiant tube technology, as well as their expertise with additive manufacturing of SiSiC, allowing for previously impossible geometries from this material.
Conclusion
In 2020, Saint-Gobain Performance Ceramics & Refractories has been ranked as one of the world's top innovators for the ninth consecutive year by Clarivate Analytics (formerly Thompson Reuters). Their core focus on customer centricity couples with their extensive knowledge in high-performance ceramics and refractory solutions to provide for unparalleled service and capabilities.
They can identify value-added solutions and, with a proven portfolio of radiant tube inserts, recuperators and burner systems, they are able to address specific gas-fired radiant tube applications and help users achieve thermal efficiencies in excess of 80%. To learn more about Saint-Gobain Performance Ceramics & Refractories' burner solutions, visit their website or contact them directly.