Saint-Gobain: A worldwide leader in foundry solutions
May 12, 2020
Sponsored Content
The melting and casting of metals into desired shapes using a furnace has existed for centuries. It is so important that an entire epoch of human history was named after this advancement in metal technology.
Over 90% of manufactured goods rely on metal casting for component parts. Nevertheless, many refractory manufacturers, industrial plants and metallurgists are still plagued with performance challenges and material deterioration regarding furnaces.
There are few companies that provide suitable refractory lining materials and solutions under complex operating conditions. With products complying with the highest economic and environmental requirements, Saint-Gobain is a worldwide leader in foundry solutions.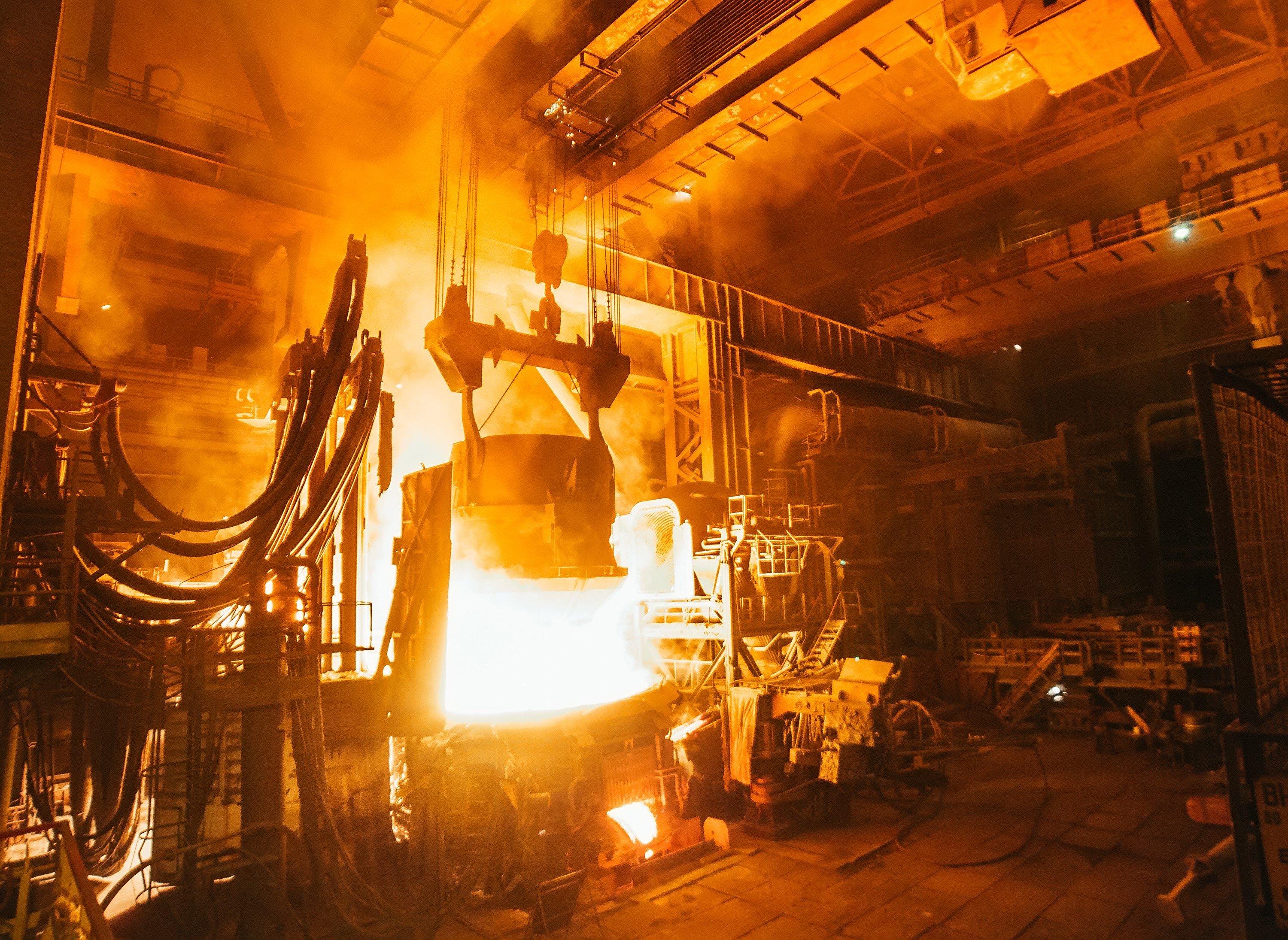 Figure 1: Steel production in a furnace. Source: davit/85/Adobe Stock
Products

Dry vibrated cement (DVC)
Because induction furnaces or pouring furnaces (coreless or inductor heated) as well as ladle furnaces are operated under very high thermal conditions, specific high-grade materials are used for lining different zones. Even so, end-users still experience equipment failure.
Many companies specifying refractory materials suffer from a common misconception: simply specifying a high-grade refractory material will prevent failure. Not Saint-Gobain. They offer a wide range of DVC appropriate to customer-specific equipment use. These customized materials ensure optimum refractory lining performance and eliminate the possibility of failure.
Saint-Gobain is particularly committed to the use of neutral ramming mixes (NRM) versus silica-based ramming mixes offered by many other companies. The NRM, based on alumina/magnesia spinel material, exhibits increased lifetime, corrosion resistance, increased yield and reduced energy consumption. Its unique three-layer design also helps prevent leakage and is safe to use. Furthermore, NRM is fully free of environment, health and safety (EHS)-concerning components/ingredients.
Conventional castables
Saint-Gobain provides the regular traditional castables, low cement castables (LCC), ultra-low cement castables (ULCC) and cement-free castables. In addition, they provide specialties such as self-flowing (Norflow) and fast-firing (Norfast) castables. These castables have a high level of metal corrosion resistance and are long-lasting.
The offered castable range was specially developed by solving the customers pain points like ease of installation, quick drying but also high performance in mechanical and thermomechanical properties and excellent resistance in contact with molten metal.
Norflow castables
The Norflow range of castables is one of Saint-Gobain's specialty castables designed for use in iron, steel or non-ferrous melting operations. They are self-flowing and are characterized by their fluidity, low segregation and bleeding, and sufficient workability time. This specialty castable also eliminates the need for installation tools such as vibrators. End-users only need to prepare the mix, and installation can be done with a bucket or pump. This leads to increased productivity, reduced downtime and manpower savings while eliminating the health and safety concerns associated with the use and installation of standard castables.
When Norflow products are used as coil coats, in ladle, launder and as furnace working linings, the result is higher performance with outstanding wear resistance and stability against chemical attack.
Norfast castables
The Norfast castable is the second category of Saint-Gobain's specialty castables that provides for high-speed installation and dry-out work. This is possible because of their unique binder matrix. They also exhibit excellent mechanical strength and performance at high temperatures and in contact with molten metal.
Pre-cast shapes
Saint-Gobain also manufactures pre-shaped and pre-fired products such as crucibles, launders, channels or filter boxes based on customer requests. Not only do these products maintain consistent quality as with the case of other Saint-Gobain products, but they are also straightforward to install, making them a preferred solution for cost-effective production lines.
Saint-Gobain also partners with COREF in using the latest production technology to provide the optimal finished quality and product performance, especially for the aluminum industry.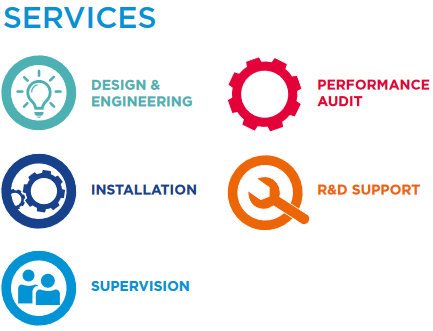 Figure 2: Saint-Gobain's foundry support services. Source: Saint-Gobain
Services

Installation and supervision
Saint-Gobain Performance Ceramics and Refractories has over 11 industrial plants across the globe, strategically distributed so that at least one plant exists on each continent. Application and commercial teams are strategically placed around the world, and they help provide quick solutions to customers.
Of the many solutions the applications teams provide, the on-site installation service is one of the most crucial for customers. Saint-Gobain's installation personnel focus on a customer's operational constraints and adjusts refractory applications for quick and high qualitative installation. Therefore, outstanding lining stability and stable operational parameters are easily achieved.
Saint-Gobain's personnel also quickly arrive at the customers' production sites to supervise and offer guidelines on safe and innovative installation techniques, and optimal application of the refractories. This supervision is to ensure maximum service life for installation.
Design and engineering
One of the most dreaded occurrences by end-users is having to shut down a furnace experiencing refractory issues because it wastes energy, time and money. Surprisingly, end-users are not always to blame. Many companies offering foundry solutions fail to realize that many refractory failures are due to the environment in which the refractory is used.
Saint-Gobain has extraordinary design and engineering capabilities, providing customized refractory solutions, such as appropriate lining material and thickness, based on customer needs and environmental conditions. They also permit customers to request design reports, drawings and dimensions, and material composition reports.
Overall, customers will experience reduced melting-energy consumption and a reduction in maintenance frequency. This is crucial for reducing the operating and overall melting costs.
R&D support
Saint-Gobain has interdisciplinary R&D teams that are organized globally and represented on every continent. These teams are quick to provide customers with assistance at all stages of refractory service life.
Their assistance includes upfront analyses regarding material choice and post-mortem analyses for a better understanding of refractory performance. They also quickly support customers with technical assistance during operation or emergencies.
Although Saint-Gobain is undoubtedly the best provider of foundry solutions, they are not resting on their laurels. The R&D teams use operational feedback from customers to improve their existing refractory solutions or to develop new materials with better-adapted properties.
Performance audit
Saint-Gobain's application team also offers performance audits and assessments with customers. This helps customers to achieve their targets in terms of melting performance, maintenance optimization and cost savings.
Global presence
Foundry solutions require close contact with customers, not only for sales, but also for assistance and supply. Saint-Gobain is the best at providing a swift response to customers, regardless of location and without compromising quality. Following a discussion with the applications team about the customer's requirements, products will be available within two days.
All Saint-Gobain's production facilities are certified by DIN ES ISO 9001 for quality, DIN EN ISO 14001 for environmental management and OHSAS 18001 for occupational safety. Their tremendous success is not only based on their century-old development, but also on the foundry solutions that they provide. For more information, contact them.