Virginia Tech engineers develop emergency ventilator adapters
Kevin J. Harrigan | April 17, 2020
True adversity breeds substantial innovation, and the ongoing COVID-19 global contagion is a prime example. Engineering students and faculty from Virginia Tech's Design, Research and Education for Additive Manufacturing Systems (DREAMS) laboratory are recent prime examples, as the team developed, prototyped and manufactured adapters for bilevel positive airway pressure (bipap) machines, which would enable their use as emergency ventilators.
The need for such adapters arose after mechanical engineering professor Chris Williams spoke with local healthcare provider Carilion Clinic of Roanoke, Virginia, in early March. The adapters were just one need, should the clinic's doctors and nurses receive a surge in COVID-19 patients. Bipap machines are typically used by sleep apnea patients during the night to ensure even respiration. Carilion chief of pulmonology and Virginia Tech Carilion School of Medicine professor Edmundo Rubio worked with Williams and DREAMS graduate students to create an adapter that would attach an inline filter system to the bipap's 22 mm respiratory exhaust tubing.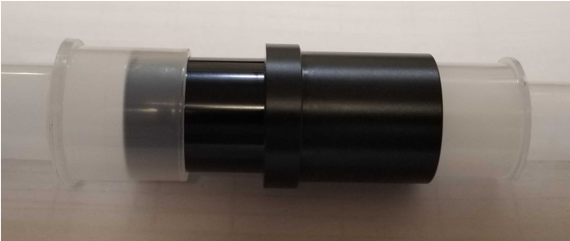 Figure 1. An early 3D-printed bipap adapter. Source: Virginia Tech
The team initially developed a prototype solution assembled from off-the-shelf medical components but found that, since the parts were not discrete, they had potential sealing problems that could leak coronavirus, and also wasted other components from the part kits. Students investigated three potential manufacturing techniques – filament deposition, selective laser sintering and machining. The students ultimately found machining to be preferable for the testing prototypes, as it products adapters with tighter tolerances at a faster rate.
After delivering 200 prototypes for Carilion's testing, the DREAMS team asked another Virginia Tech professor, and local business owner, to prepare for batch manufacturing.
The bipap adapter is just one of several efforts made by the Virginia Tech engineering community to help their Carilion counterparts. They have researched potential alternative filtering materials for N95 masks, produced up to 1,000 face shields per week via additive processes; developed several alternative PPE designs; and have produced nasal swabs by stereolightography.